Governor Ron DeSantis will likely get re-elected in 2022's elections given his profile among republicans across Florida.
The governor led Florida throughout the coronavirus pandemic and currently working on securing monoclonal Covid-treatment.
When the United States (U.S.) President Joe Biden decided to tighten the monoclonal grip after it was established that Florida is among the six states hogging the treatment.
This led to DeSantis ripping into President Joe Biden's plan to distribute doses of monoclonal antibody treatments to states across the nation when they were there first.
At the beginning of Covid-19, Governor DeSantis prioritized the coronavirus pandemic by setting up testing centres everywhere across Florida.
The governor was legit "for" the seniors of Florida, and he did everything in his power to get the shots and ensure that they were mostly protected.
But DeSantis has largely been critiqued for handling the coronavirus and for fighting schools when they attempted to mandate strict protocols.
Experts claim that since Donald Trump's election 2020 loss, DeSantis did a turnaround that saw him block every viable means of minimizing the spread of Covid-19 in Florida.
One of the most popular beliefs among republicans is abortion rights and the demolition of a woman's right to choose - which would benefit DeSantis since he shares similar sentiments.
The governor has been supporting Texas's right to adopt a bill that seeks to prevent women's right to abortion.
Even though some of the policies that DeSantis is using to govern Florida, many residents of the state will still vote for him out of fear of what will transpire should a Democrat be elected.
Republicans are said to be very conservative, and in a traditional sense, a lot more, and they tend to lean more towards ideologies that they align with.
Many Republican leaders also support mandating coronavirus vaccines at restaurants and regular Covid-testing at entities with more employees.
According to data from Wiki, the last time a Democrat won the state elections in Florida was in 1999, meaning that many people are not familiar with how things would be under democratic governance.
The worse democrats making him, the better his chances are at re-election. But what do you think? Will you be voting for Governor DeSantis again? Leave a comment with your thoughts. And if you think more people should read this article, share it on social media.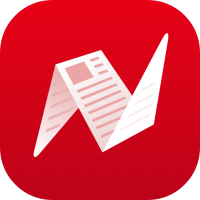 This is original content from NewsBreak's Creator Program. Join today to publish and share your own content.