Democratic members have popularly been calling governor Ron "DeathSantis" and a lot of people are aware that the name was derived from Florida Covid-19 deaths. But there is more...
The Delta Variant was causing havoc across Florida during summer, towards the end, and during that period, Governor DeSantis received widespread criticism about his handling of the novel coronavirus. 
The governor went from taking legal action against schools mandating Covid-19 protocols to giving a fine to establishments about $5,000 for mandating the vaccine.
Most Democratic members have since given him the nickname "DeathSantis", which is synonymous with thousands of lives lost under his governance. 
The inception of the name "DeathSantis"
A comedy duo that is based in New York created "Ron DeathSantis," saying that the Florida governor was allowing the novel coronavirus to run free. 
The signs were first placed in Brooklyn, New York, and then after trending all over Twitter and Facebook, they were seen popping up in Florida. 
Jason Selvig, one half of comedy duo The Good Liars who are up in South Florida, said in an interview:
"It almost seems like [Gov. Ron DeSantis] is in the pocket of Big Covid, like he's doing things on behalf of the virus to let the virus flourish in Florida. Any stupid decision that Donald Trump made, [DeSantis] was gonna make it with a huge smile on his face. Donald Trump pushed to reopen America far too soon and without a real plan.… It all comes down to failed leadership."
The comedian pointed out that DeSantis policies mirror those of Donald Trump regarding the handling of Covid-19. 
This explains why many people say that DeSantis took Donald Trump's loss very harshly, hence reckless decisions on the state's protocols when dealing with the pandemic. 
Florida registered third-highest child deaths and infections in the U.S.
According to data from the Florida Department of Health, the state's Covid-19 response took a hit towards the end of summer as the number of Covid-related child deaths more than doubled in just over a month.
The child mortality rate in Florida from Covid-19 rose to 140% from the end of July to early September due to the Delta variant.
The American Academy of Pediatrics (AAP) Florida chapter says most of these deaths were aligned with underlying health conditions.
However, they still noted that the surge has led to experts in a state of worry and uncertainties about how the Delta variant may unravel in the coming months.
Legal action against schools that try to mitigate the spread of Covid-19
While kids were dying and hospital admissions were surging, Governor DeSantis was busy fighting schools on their Covid-19 mandates to help mitigate the spread of the virus. 
In July, the state government instituted a ban on mask mandates in schools, just before school terms started. 
However, some schools took the state to court, challenging this and were lucky with the judge swatting DeSantis' ban on masks. He later appealed this decision and won.
Schools were also asked not to mandate the coronavirus mandate from pupils, forcing many parents to be left without options but to reach out to paediatricians for assistance. 
It was then reported that some parents in Florida are desperate to get their young children vaccinated to a point where they are pleading with paediatricians to administer the Covid-19 shot.
These Covid-shots are not approved by the FDA for use in kids under the age of 12, not even for emergency use. 
This decision came after the state experienced a massive spike in Covid-Outbreaks across many schools, with more kids being admitted with severe symptoms. 
Do you think the name is appropriate? As the governor, he has a higher duty to protect the people of Florida, but should he bear all the blame? What do you think? Let me know in the comments. And if you think more people should read this article, share it on social media.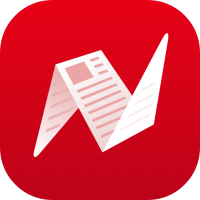 This is original content from NewsBreak's Creator Program. Join today to publish and share your own content.