The Austin City Limits Music Festival became a coronavirus super-spreader event during its opening weekend as tens of thousands of music fans showed up to support their favourite artists.
At least 100 000 thousand people are said to have attended the event in the middle of the coronavirus's highly contagious Delta variant mutation.
Social media snaps showed people packed in tightly staggered crowds, screaming songs at the top of their lungs, sweating and getting too drunk.
The area where the event was being held, for weeks it was rumoured to be huge enough to enable people to social distance properly. However, this was not the case.
Some people took to social media to voice their concerns on how Covid-19 protocols were touted. A recent negative Covid-19 test was not required from every person who attended the event, including the vaccination cart.
The event's public relations officers claim to have followed every protocol and that those who say otherwise were not factually honest.
When humans are in such party mode, it is impossible for one's consciousness to fully be aware of the fact that Texas has just experienced one of the worst cases of Covid-19.
There are also probability claims flouting around the event resulting in thousands of Covid-19 deaths and hospitalizations post these festivities, especially as we enter fall moving to winter.
The Austin City Limits (ACL) Music Festival is an annual music festival held in Zilker Park in Austin, Texas, on two consecutive three-day weekends. October 1st until 3rd happened to be this past weekend.
The Austin Public Health announced that they had approved the ACL festival's Covid-19 health and safety plan that the event has in place.
This is the Covid-19 policy that ACL Music Festival implemented:
Vaccination is not required to attend the festival, but jabs from Pfizer/Moderna or J&J are permissible.
A printed copy of a negative Covid-19 test result will be required to participate in ACL Festival 2021.
Everyone who plans on attending must the negative Covid-19 printed test result within 72 hours of first entering the ACL Festival each weekend.
Attendees who are fully vaccinated may show proof of full Covid-9 vaccination instead of proof of negative test.
Proof of vaccination if intended to be used, must be obtained within 14-days before attending the festival.
Each day, bring a printed copy of your Negative Covid-19 test, Vaccine Card, or Vaccine Record.
The event seems to have a done a lot more than this to ensure that it does not become a super-spreader festival and that no Covid-19 cases will be linked to it.
They are coordinating with County Vaccine Collaborative to offer free Covid-19 Vaccinations, mainly the first shot of Pfizer and the second if the person is waiting for their last shot.
A medical tent was erected new the T-Mobile stall with the necessary information and health personnel to ensure the process moves swiftly with due diligence.
Do you think there will be breakthrough Covid-19 cases coming out of the ACL Music Festival? And should there be a surge in infections, will the Texas health system be capable of handling it? What are your thoughts? Let me know in the comments. And if you think more people should read this article, share it on social media.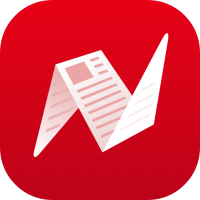 This is original content from NewsBreak's Creator Program. Join today to publish and share your own content.