Florida's newly appointed Surgeon General, Doctor Joseph Ladapo, has attracted a lot of controversy following the announcement of his top Health Ministry position in Florida.
Dr Joseph Ladapo, an opinionist for Wall Street Journal and newly appointed surgeon general in Florida, is against Dr Anthony Facu's methods regarding Covid-19.
Another thing, he is allegedly not fully licensed to work in Florida as a practicing medical practitioner. Each state in the United States is governed by different rules and policies that apply to practising medicine.
Florida ranks among one of the top states to practice medicine, and if you plan on practising in the state, you must comply with requirements mandated by the Florida Board of Medicine first.
According to the Florida Board of Medicine, if Ladapo ends up being accessed temporal license for 6-months, before getting a long-term one, they will have to work with the supervisor.
The license will have to approved by the board, and the applicant should be supervised for a period of 6-months after he or she is granted a limited license for practice, unless the board determines otherwise. Procedures for such supervision shall be established by the board.
The most key information to take from this is that you will have to submit to a background screening conducted by the Florida Department of Health, and Dr Ladapo is heading Florida's Health Ministry.
Dr Ladapo'sLadapo's case is also different as he will not be on the field, practising. He will be involved in setting policies and serving as a secretary for Florida'sFlorida's Health Ministry.
Department of Health and statewide medical organizations in Florida are among the fields where he will be heavily visible and present since that is part of his job description.
What are Ladapo'sLadapo's metrics to even be in this top position?
According to a statement from Florida Gov. Ron DeSantis'sDeSantis's office on Dr Ladapo appointment, they referred him as a graduate from Harvard Medical School back in 2008.
Dr Ladapo has received a separate doctorate that year in health policy from the university's Graduate School of Arts and Sciences.
His Curriculum Vitae (CV) also highlights him serving in a clinical fellow role in internal medicine at Beth Israel Deaconess Medical Center in Boston.
Dr Joseph Ladapo is receiving the biggest salary increase of $250,000 as the new surgeon general, but he will be running the state's Department of Health.
In addition to his salary as surgeon general, Ladapo will make $262,000 as a professor of medicine at the University of Florida.
Dr Ladapo's job at the University of Florida School of Medicine is an agreement between the school and the Florida Department of Health.
Critics all seem to say this about Dr Ladapo:
He is not a clinician or an immunologist.
He does not even treat Covid-19 patients.
He has never been an epidemiologist or a virologist.
As soon as Ladapo was appointed, he got right to the task at hand by issuing an emergency order that eliminated mandatory quarantines of non-symptomatic children exposed to Covid-19 in schools.
He received widespread criticism for this decision, with many saying that he is putting the public's health at risk, the same commentary DeSantis has been getting.
His main argument is that Florida "will completely reject fear" and something that Governor DeSantis and other republicans usually say. But what do you think? Let me know your thoughts in the comments. And if you think more people should read this article, share it on social media.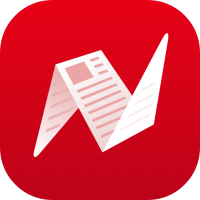 This is original content from NewsBreak's Creator Program. Join today to publish and share your own content.