A journalist from Florida sent to Governor Ron DeSantis' press briefing was kicked out by the governor's security detail for asking if the governor cares about the mortality rate in children recently, due to Covid-19.
Grant Stern attended a Salem radio event in Tampa, Florida and claimed to have only gone there to submit a written question to Governor DeSantis and hopefully receive feedback.
The number of coronavirus cases has been worse since summer, with infections only dropping recently, but schools were dealt with a major blow.
Governor DeSantis signed bills prohibiting schools from mandating masks, launching a legal battle between school boards and the governor.
Many schools in Florida have had to shut down to allow principals, teachers and staff to take steps to help manage and prevent the spread of the Delta variant, with classes moving to online learning.
According to what Grant has shared on his social media, the event took place at the VIP reception, and it forced DeSantis to refuse to speak to the Job Creators Network unless Grant was escorted out.
A woman in attendance could be heard in the clip cackling at the mention of "dying kids" in the circulating video.
The governor did not even flinch as the security forcefully dragged Grant outside the venue. He (DeSantis) it is understood that continued his address.
That was until another democrat was seen unveiling a banner calling the governor out for the 50,000+ residents of Florida who reportedly died from Covid-19 under his watch.
The governor has received public outrage from democrats for how his security detail handled the situation.
Do you think the security reacted harshly? Should Governor DeSantis be exempted from open-line of questions about the state of Covid-19 in Florida? Let me know in the comments. And if you think more people should read this article, share it on social media.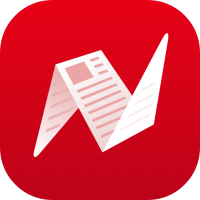 This is original content from NewsBreak's Creator Program. Join today to publish and share your own content.