Florida is one of the six states that have hogged majority of the monoclonal antibody for the treatment of Covid-19 in the United States. That was until Biden Administration regulated this process.
The coronavirus pandemic has seen yawning gaps in treatment distribution across the U.S., especially with the monoclonal antibody treatment.
The distribution has seen poorer regions getting fewer doses while Florida, Texas, and other wealthy states have rolled out large-scale domestic monoclonal programs.
But what is this monoclonal treatment? And is it FDA approved?
According to the United States Food and Drug Administration (FDA), monoclonal antibodies are laboratory-made proteins that mimic the immune system's ability to fight off harmful antigens such as viruses.
Sotrovimab is a monoclonal antibody that is specifically directed against the spike protein of SARS-CoV-2 and is designed to block the virus' attachment and entry into human cells.
In simple English, it is a safer and recommended version of "Ivermectin." However, it is essential to note that Ivermectin is STILL NOT APPROVED, and medical experts heavily advise against its use.
In May, the FDA issued an emergency use authorization (EUA) for the investigational monoclonal antibody therapy sotrovimab to treat mild-to-moderate Covid-19.
Florida's obsession with prioritising monoclonal but taunting Covid-protocols
Florida has had a hand in taking at least 70% of the monoclonal antibody treatment orders since the beginning of September.
This is despite the fact that Gov DeSantis has taunted Covid-19 protocols and has heavily criticized the vaccine mandates.
The state, along with six more, relied on monoclonal therapies to treat patients that have been affected by the new strain of Covid-19.
Like Texas, Florida is another state that has older citizens that the novel coronavirus has heavily impacted.
Now, those same people would need the monoclonal antibodies from which the federal government has just cut their intake.
This whole time, the state of Florida has prioritized monoclonal antibody treatment, and these treatments are considered effective if administered early in an infection.
List of states that were hogging 70% of the monoclonal antibody supply:
Florida
Alabama
Texas
Mississippi
Tennessee
Georgia
Louisiana
According to World Data, these states have lower than average vaccination rates, except for Florida, which has 65% of its adult population jabbed with at least one shot.
Florida has denied that it is hogging the treatment, but Biden has pointed out that other states require some assistance, and a fair sharing has to be made between all these states.
Monoclonal antibodies are a limited resource, and no state should not have been hogging them. A majority of what suppliers are producing should have been equally distributed, according to the White House.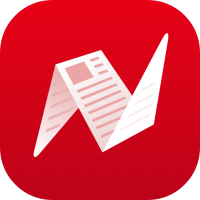 This is original content from NewsBreak's Creator Program. Join today to publish and share your own content.