At one of the September 11 commemoration events, U.S. President Joe Biden slammed Florida's response to Covid-19 live on TV.
President Biden threw a shady comment at Florida's response to the coronavirus pandemic at one of his September 11 tours.
It is no secret that the government of Florida has been under fire with their way of handling Covid, masks mandates, and vaccines.
On Sunday, a video of the president expressing his disappointment with "everything that is coming out of Florida" was trending.
This is the clip that led to a discourse:
In August, President Biden openly spoke out on this, but Governor Ron DeSantis slammed him back.
The governor criticized Biden for singling out the state and said:
"Joe Biden has taken to himself to try to single out Florida over COVID. This is a guy who ran for president saying he was gonna, quote, shut down the virus and what has he done? He's imported more virus from around the world by having a wide-open southern border
Regardless of the president's views of how Florida is handling the virus, it appears DeSantis is keen on opposing every decision that comes from the federal government on COVID-19.
DeSantis has long been vocal about his opposition to things like vaccine mandates among the state's population, mask mandates in schools, and went as far as signing a bill to make this point.
Here's a recap of Florida's bill on their response to COVID-19
Governor Ron DeSantis signed a bill that he believes is solely responsible for prioritizing human rights and ensuring the protection and safety of Florida residents.
Under the SB bill, businesses and governments can mandate vaccinations for employees, but DeSantis has said he does not support such requirements.
In hospitals and nursing homes, where protection against the novel coronavirus is perhaps most crucial, Governor DeSantis argued that vaccine mandates would exacerbate existing staffing shortages.
It is illegal for entities to mandate masks in Florida, and mandating a Covid-vaccine can lend any establishment a $5,000 fine.
Florida government is also against schools mandating Covid-19 safety protocols
The Florida Department of Education is withholding funds from two schools in separate districts that made masks mandatory in classrooms.
After voting two weeks ago to approve a mask mandate with a doctor opt-out exception, the Volusia County School Board had another meeting to revisit the issue after a court order was issued to stop them.
The move by the school board to mandate masks, became controversial seeing as Governor Ron DeSantis signed an executive order saying districts couldn't do that.
However, a judge later ruled the order as "unconstitutional," prompting leaders across Volusia County to meet and discuss a way forward.
Be that as it may, Governor DeSantis has since filed an emergency appeal to reinstate his mask ban mandate.
Gov. DeSantis' appeal won, meaning that the ban on masks could be reinstated while the case goes through the appeal process.
According to experts, the current wave of COVID-19 seems to have peaked in Florida, but stricter protocols are still recommended to help curb the spread.
This is original content from NewsBreak's Creator Program. Join today to publish and share your own content.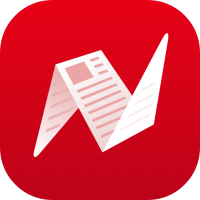 This is original content from NewsBreak's Creator Program. Join today to publish and share your own content.