The 20th year marking the terror attacks of September 11, 2001, saw residents of Florida commemorate the day in the most honourable way ever.
Marching bands across Florida were launched as early as possible, as the ceremony to commemorate lost lives got under way.
Members of the Davie Fire Rescue and Police Department Honor Guard participated in a ceremony at Western High School.
Each year, at the student-constructed memorial, they host an Annual 9/11 "We Will Never Forget" Memorial Ceremony, which pays tribute to the men and women who lost their lives.
Governor Ron DeSantis and wife Casey DeSantis on a commemoration tour
On Friday, Florida Governor Ron DeSantis and his wife Casey DeSantis stopped by at the Palm Valley American Legion Post in Ponte Vedra Beach.
As a way of honouring those who were affected by the 9/11 events, Governor DeSantis spoke at several veterans appreciation events around the state.
Reflecting on his own Navy experiences when he served in Iraq, Governor DeSantis said:
Your number one responsibility was to support and defend the Constitution of the United States. You take that oath very seriously. People have spilled blood in defense of the Constitution throughout our history."
Governor DeSantis also highlighted the recent deaths of 13 American service members who were killed in Afghanistan.
DeSantis is said to have attended few more memorial events, which are open to members of the media. However, the governor was not be taking questions.
Orlando paid a remarkable and fitting tribute
Orlando Fire Department climbed 110 flights of stairs to pay their respects to those who ran into the World Trade Center during the attack.
A moment of silence on a "patriotic day" as the city branded it, saw the Orlando Police, the Mayor of Orlando, Commissioner Robert F. Stuart and the Chief of Police department Rolón.
They all formed a unified stance as they participated in a moment of silence to the men and women who lost their lives on 9/11.
The Orlando Fire Department took, to their social media, to share this message:
We would be remiss not to mention the significant roles our Honor Guard, Orlando Firefighters Pipes and Drums, Explorers Post, and our Chaplain play in our 9/11 ceremonies. We are grateful for their presence and grace.
Tributes continued to flow from all corners of the state in commemorating all those who lost their lives in the worst attack to ever happen on U.S. soil.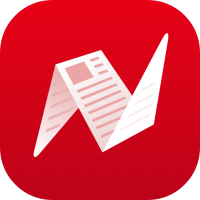 This is original content from NewsBreak's Creator Program. Join today to publish and share your own content.