The new wave of SARS-CoV2 infections driven by the deadly Delta variant has peaked in Florida. However, health experts recommend stricter protocols to help curb the spread.
Hospitals in Florida recently saw a decrease in admissions, with 13 948 currently hospitalised with Covid-19 across the state.
This is a 19% drop compared to 14-days ago. This indicates that there has been a decrease in the number of Covid-patients that are being cared for.
This decrease still does not signal the pressure that some medical hospitals are currently experiencing, seeing as 87% of them are reportedly full.
This summer, Florida hospitals faced a massive influx of patients, with August seeing more people get admitted in Intensive Care Units (ICU).
The new wave of COVID-19 has indeed peaked in Florida
The U.S. Department of Health and Human Service website's data indicated that although active cases have dropped, the risk of resurgence remains high.
This has duly pointed to the sad fact that Florida is not yet out of the woods, and residents must not let their guard down.
The risk of spreading the infection from person to person in the busy party-vibe of Florida is still very high.
Warnings from medical officials and health experts across the country say we should avoid super spreader events, which could easily lead to outbreaks and spark a resurgence.
Sewage surveillance data highlights the highest COVID-19 spike yet
Cape Canaveral's sewage has an analysis of the surveillance data measuring the level of COVID-19 in the sewage system.
Since people shed COVID-19 in their waste excrements, this can be detected long before the onset of any symptoms.
The sewage surveillance can be described as the scientific canary in the COVID-19 coal mine, which aims to indicate how much the novel virus is really out there. This surveillance can help provide early warning of upcoming cases, including hospitalisations that should be expected.
Now City Officials says Cape Canaveral's testing helps warn the public and better prepare for waves of infections as spikes of viral material in the city's sewage often predate clinical case spikes by several days to several weeks.
The recent results released earlier this week show an almost double of what the previous record was, in August.
Here's a brief of what the data drawn from Cape Canaveral say:
On August 31, sewage levels draw on 5.2 million copies of the viral genetic material per litre.
This is an increase from 1.5 million copies per litre of the viral genetic material on August 24.
On August 17, samples drawn showed 1.8 million copies of the virus's genetic material per litre.
This was a dip compared with the previous peak of 3.5 million copies on August 10.
These levels are said to be similar to the ones drawn on August 19.
This data has propelled further fears that the latest surge of infections has been far more damaging and harmful, indicating that hospitals may not be out of the danger yet.
The current wave showed a massive spike at the highest levels since the city first began testing for the novel pathogens' genes when COVID-19 started last year.
Decrease in COVID-19 cases continues along with hospitalizations and ICU patients
According to the U.S. Health & Human Services (HHS) data, the number of COVID-19 patients currently occupying Florida's hospital beds and intensive care unit beds has declined for the past three days.
The HHS website has the following data:
A patient drop of 428, with each facility averaging at least 54.2 patients.
Same patients only occupy 23.7% of the total inpatient hospital beds.
Those patients occupied 23.7% of the total inpatient hospital beds.
At least 258 hospitals have reported 13 948 patients.
This report dipped by 221 compared to the previous one in each facility.
However, their percentage of total beds rose slightly, to 24.2%.
So far this week, Florida has reported lower coronavirus cases, but with that, as it may, the state has added 129,202 new cases. This is a drop of 14.9% from the previously reported tally.
According to a health analysis based on Johns Hopkins University data, Florida ranks seventh among the states where coronavirus spreads the fastest per person.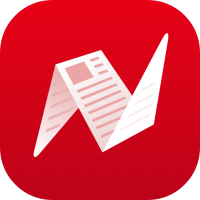 This is original content from NewsBreak's Creator Program. Join today to publish and share your own content.