Businesses in Florida or any state facilities that require a vaccine passport from customers or clients can be hit with a $5,000 fine from September 16.
The Department of Health in Florida warned state establishments and companies from requiring proof of COVID-19 vaccine from residents and employees.
At the beginning of the year, the Republican-led Florida Legislature passed a bill that banned businesses, governments and educational institutions from requiring proof of vaccine from the residents.
The bill was signed into law early May by Governor Ron DeSantis, and with that, the state's Department of Health was given leeways to issue fines that do not exceed $5,000.
Governor DeSantis has made it clear that he does not support mandating vaccines, especially employees, as that would exacerbate staffing shortages.
As such, all businesses around Florida have been banned from even thinking of mandating Covid-vaccines from its employees, let alone customers, before servicing them.
The Department at hand filed a rule on August 27 to explain how they will enforce the measure.
This is how the fine and the $5,000 will be tabled:
The $5,000 fine will either be per individual and or separate violation.
Violators will be issued a notice to appeal their fine.
As soon as a fine is finalised, charged parties will have 30 days to pay.
If a restaurant mandates vaccines from employees and customers, the law seems to say both fines will be separate with separate amounts.
However, the total amount for all fines is not meant to exceed the $5,000 fee that has been capped by the state of Florida.
It is unclear if businesses that refuse to pay fines will lose their license and be forced to close, but that seems to be the most likely decision that state officials may opt for.
Will the highly contagious Delta variant force the state of Florida to abandon this rule?
When the bill was announced at the beginning of the year, the Covid-vaccine was only approved for 'emergency use' only
Since then, things have changed, and the Pfizer-BioNTech has since been granted full approval by the Food and Drug Administration (FDA).
The full approval of Pfizer has seen establishments in several states across the country mandate the Covid-19 vaccine.
Other available Covid-vaccines like Moderna and Johnson & Johnson's Janssen have held up well against the Delta variant.
The course of the COVID-19 pandemic has also changed considerably since the bill banning vaccine passports was signed into state law.
The novel Coronavirus has since mutated, breeding new variants, and the Delta variant has proven to be highly contagious and more transmissible. 
This Delta variant is also harder to combat, as nations like India and South Africa battling to contain it a few months ago. 
According to worldwide data, the Delta variant has proven to be more transmissible and harder to combat than past iterations of the novel coronavirus.
Thousands of residents in Florida, the majority of whom were unvaccinated, have become immensely ill this summer from the Delta variant.
The number of cases continues to surge in various parts of Florida, and the previous week recorded the deadliest number of cases with higher hospitalization numbers.
Although Florida requires various vaccinations for school children, the coronavirus vaccination requirements for students remain illegal.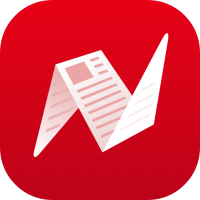 This is original content from NewsBreak's Creator Program. Join today to publish and share your own content.