A fifteen-year-old Paulina Velasquez from Coral Springs, Florida, who was hospitalised with the worst symptoms of Covid-19 due to the highly contagious Delta variant, has urged the public to get the vaccine.
It is reported that she had intended to get the Covid-vaccine prior to getting sick, but unfortunately, that never happened.
Medical staff from the hospital where she was attended, including her family, revealed that she had pneumonia, which led to her being put in a medically induced coma.
On top of that, these are some of the symptoms she experienced:
She experienced a runny nose.
Endless headaches, migraines, etc.
Her sense of taste and smell was gone.
Breathing became terribly bad.
The 15-year old Paulina tested positive with the novel coronavirus on 11 July, according to media reports. In less than a week, her symptoms had taken a turn for the worst.
She went from being healthy, energetic and full of life to ending up in an emergency room with severe breathing issues in less than a week.
When she arrived at the hospital, healthcare attendees say her oxygen levels were too low, forcing doctors to put her on a ventilator immediately.
At first, her parents are said to have been against putting her on a ventilator given, but the medical staff on duty insisted.
This is because there is a saying that one does not come back from the ventilator with lungs that are still in good condition because of how rough the process is.
Paulina's mother apparently insisted on staying in her room during the course of her recovery to ensure that she's next to her, monitoring her progress.
The Aftermath Of Her Being Hospitalised With Worst Case of COVID-19
After being released from the hospital, Paulina is said to be at home, improving each day with her arms and legs remaining weak.
However, she has been able to walk on her own, pick up things on her own, and hold them, but it's a day-by-day case that she is constantly working on.
The after-effects of long-Covid are yet to be established, but her senses - both smell and taste - will be gone for a while, and might take longer to return.
A health official working on her recovery says the only thing that worked in her favour of recovering was being young and healthy.
Medical staff also stressed how things could have gotten way worse for Paulina, as her situation on the ventilator was scary and concerning.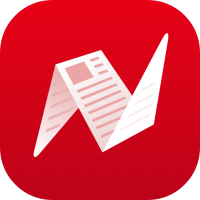 This is original content from NewsBreak's Creator Program. Join today to publish and share your own content.