The Los Angeles Anti-Vaccination protests on Saturday was filled with chaos, fights, multiple arrests and someone ended up being stabbed.
These protests follow the Los Angeles City Council's vote earlier this week to draw up an ordinance to require proof of vaccination to enter many public indoor spaces in LA.
It is no surprise that the whole country is divided over Covid-19 vaccines, hence some California residents took it upon themselves to organize demonstrations to showcase their stance.
The day of Saturday, August 14, happened to be the day that saw tens of people taken to Los Angeles's streets with their official tagline "Choose Freedom March".
These are some of the "grievances" that protestors were marching for:
Medical tyranny of mandatory vaccinations
Vaccine passports being mandated in certain areas.
The demonstration seems to have started, not so good, with the political divide over vaccines getting even more chaotic, and security officials had to be called to defuse the mess.
Based on images and videos circulated on social media, one of the leading speakers at this protest openly called for violence.
The amount of rage, anger that was displayed as random side effects were mentioned. A lot of these fallacies were long debunked.
He shouted:
The only variant is on that TV show 'Loki'.
As the individual incited violence, the crowd was cheering. No one was social distancing, following clear protocols, and masks were barely seen.
According to reports, the person who ended up being stabbed is said to be in hospital receiving care and in a serious condition.
People on both sides squared off, and it didn't take long for fists to fly. The person stabbed is hospitalized in serious condition.
The State of COVID-19 infections in Los Angeles
These incidents are occurring as the state of California continues to deal with the surge in coronavirus cases due to the delta variant.
The vaccination rollout programs across the country also started slowing down at the beginning of July, making it impossible to meet set targets.
The White House announced that the Biden administration will be offering $100 incentives to anyone that wants to get the COVID-19 vaccine.
This was announced as President Joe Biden said he expects a decision on whether to approve vaccines beyond current emergency use authorization, by early fall.
The FDA, on the other hand is said to decide whether the vaccine can be mandated by states, businesses in both private and public.
The health system is having a massive in-take of Covid-patients, and health experts say things will worsen soon.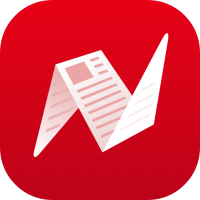 This is original content from NewsBreak's Creator Program. Join today to publish and share your own content.