A majority of immigrants who left California at the beginning of the pandemic are having legal issues with returning back to the country.
Some of these immigrants were on different Visas while others had their green cards, but retuning has been very difficult.
A number of them who attempted to return had a hard time doing so, because of travel restrictions, and we saw countries ban movements between countries.
It is said that abstract legal issues are giving a lot of immigrants problems and making it hard for them to return to the United States.
Los Angeles, much like New York, saw a lot of people at the beginning of the pandemic leave their respective cities for:
Middle class and lower-level working employees lost their jobs.
Living in these big cities became expensive, and businesses shut down.
New York had insane Covid-19 cases for any city in the U.S. and many fled.
Los Angeles saw many people leave to go isolate with their families.
Others left for their own health and safety while others left to take care of loved ones.
No one could have predicted that by Summer 2021, America would have eased a lot of restrictions and trying to get the country to reach herd immunity.
According to Allen Orr, the president of the American Immigration Lawyers Association, thousands of green card holders are likely still abroad.
They've done everything to maintain their residency here. They are paying taxes here. And now we have said to them, 'We don't care about you,' says Orr.
Orr says although they don't have an accurate figure, thousands of green card holders could still be abroad and have a hard time navigating these complex legal situations.
It is a known fact that leaving any country where you are living full-time on any permit can create problems for a year without any permission.
The majority of people who left were suddenly faced with a situation where they could not come back because Covid-19 infections got worse in other parts of the world like the UK, South Africa, Brazil, and India, making the return preparations even more complicated.
What are immigration lawyers saying?
Immigration lawyers say that lawful permanent U.S. residents are supposed to get permission before leaving the country for more than a year.
In situations where they don't get permission, immigration authorities can conclude that those residents have abandoned their residency and stand a chance of losing their green cards.
One lawyer spoke in a media interview that permanent residents who have been abroad for over a year could apply for a special re-entry visa, allowing them to sort the delayed paperwork while they are already in the U.S.
The only problem with applications for a special re-entry visa is that, at the moment, there are huger heavy backlogs -- and this only applies to those that are open.
Many U.S. embassies and consulates worldwide are closed, and in certain countries, it does not seem like they will be operating anytime soon.
Some lawyers suggest that these residents pitch at the border or the airport and plead their cases, which could be even more stressful and physically draining if one is returned.
Those who abandoned their residency could face deportation
As much as some lawyers are encouraging are advising residents to pitch at the border or airport to plead their cases, people can quickly be deported when they land for doing this or turned away at the airport.
Some airlines are not allowing green card holders to board planes for the U.S. despite many immigration lawyers saying that this trick can work.
According to U.S. Customs and Border Protection (CBP), customs officers have some leeway to working around this. However, they can't make any promise without a definite authoritative law that guarantees this.
It is said that the CBP officers have the discretion to place returning green card holders in deportation proceedings 'waiting area' if it is suspected that they have abandoned their residency -- especially because of the pandemic.
Orr added:
This is an easy situation for the Biden administration to just make a policy and say, 'You know, for this time period, for the COVID period, we're just gonna ignore this rule. You're able to fly back into the country,'
Orr argues further that this situation harms immigrants of color as they merely like to face extreme scrutiny at the borders.
Many things have to be considered when re-admitting people back into the country, especially when you look at countries like South Africa and Brazil, which found themselves barred by the U.S. from having its residents return.
When an exception was made to allow those who left, but still had work and studies in the U.S. process of coordinating the return, became harder since a year had passed since they left in March 2020.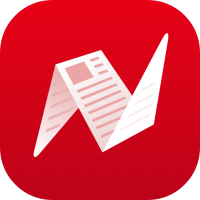 This is original content from NewsBreak's Creator Program. Join today to publish and share your own content.