People check-in for their COVID-19 vaccine at a mobile clinic in an East Los Angeles neighborhood which has shown lower vaccination rates.
Frederic J Brown / AFP
Recently there have been various media reports pertaining to people receiving their vaccines, months after their cohort.
Questions surrounding the delays have been debated on different online forums, with many asking, 'why did they wait so long?'
One argued that some of the people who waited were anti-vaccination cohorts and that the sudden interest in getting their vaccine is because they fear the Delta variant.
This could be true. However, we need to understand variable hypotheses behind why we even have people that are called 'vaccine procrastinators'.
Who are the vaccine procrastinators?
Vaccine procrastinators refer to a cohort - which is a group of people with a shared characteristic - that waits until late to get their Covid-vaccines. A lot of them do exist, but for different reasons.
In this case, there are several scientific reasons behind this wait, and most of them are not related to people just choosing to go get vaccinated when the queues are no longer too long.
With regards to COVID-19, those that do delay getting their jabs risked putting other people in danger.
READ | St. Louis The Latest City Tightening Covid Guidelines—See Full List
California has registered thousands of Covid cases recently, which have been exacerbated by the Delta variant that has been dominating several regions in the U.S.
As much as this surge in infections can be attributed to the summer festivities, hospitals reported that most people they are admitting due to COVID-19, are not vaccinated.
Here is the latest data:
A total of 3,058 new coronavirus cases were reported by the county on Friday.
Over 10,000 cases of COVID-19 infections have been confirmed by the state of California in the last four days.
Hospitalizations are also rising, with the number hitting 655 on Friday.
Between July 12 and July 18, just about 57,000 first-dose shots doses were administered across.
In just a week, there has been an increase of about 2,000 vaccine doses from the previous week.
Although the number of vaccinations is slowly increasing, the lag is still visible, and the pacing declined when summer peaked.
It is impossible to say if people who are not booking for their vaccine slots and getting the jab are dealing with COVID-19 or still waiting for some symptoms to go away.
Most people who waited were battling COVID-19
The majority of the people who waited until late to get their Covid-vaccine were battling the novel coronavirus on its own first and had to recover.
According to the Centers for Disease Control and Prevention (CDC), a 90-day period is advisable for delaying the Covid-vaccine until one has recovered from being sick.
A human body builds up antibodies during a battle with Covid, but even then, it is still necessary for one to get the vaccine.
This is because experts are not yet aware of how long you are protected from getting sick again after recovering from COVID-19.
Even if you have already recovered from COVID-19, it is possible - although rare - that you could be infected with the virus that causes COVID-19 again.
Guillermo Cozar waited months to get his vaccine because he reasoned he'd already had COVID last fall and didn't think he would get sick again.
When he showed up at a more-than-a-century-old house of worship in Pico-Union, there was no line to stand in because few people showed up, even as the Delta variant of the coronavirus causes an increase in infections and hospitalizations across much of the U.S.
"I feel calmer now that I finally got the vaccine. I need to protect myself and everyone else." the 45-year-old said.
Failed Vaccine Rollout Plans
The majority of people who also arrived late to be vaccinated were from different countries like Guatemala, El Salvador and Mexico - most of these have a slower vaccine rollout.
These individuals feel blessed to get their jabs since it is much harder to get them on their own in their specific countries.
Most countries that are developing or underdeveloped had a hard time putting together a successful Covid-Vaccine rollout plan.
This then saw the higher-class who can travel to first-world countries to get the vaccine and exercise their right to do so.
How can the world move forward with the coronavirus, while other nations are yet to even vaccinate 10% of their population?
When the pandemic started, it felt like "we all in this together." The whole world was battling the coronavirus pandemic together at the same time.
However, when England and the U.S. managed to acquire vaccines first and inoculate a large majority of their population, they decided to eliminate all protocols they had in place and live life like it's normal.
This happened when the Delta Variant was causing havoc in India and Brazil was seeing insane cases of COVID-19, and when England moved forward with the same thing the U.S. did, South Africa was battling the strain of Delta.
Now that those nations managed to deal with those respective variants, we see the same Delta making its way into America with many protocols being mandated again, like wearing masks indoors.
Wealthy countries hogged the COVID-19 vaccine
The novel coronavirus pandemic saw gaps in vaccine distribution worldwide, with poorer regions getting few doses.
At the same time, the United States and other wealthy nations like United Kingdom, Canada, etc. roll out large-scale domestic inoculation programs.
However, this decision by wealthy countries to hog vaccines has subsequently led to the so-called vaccine diplomacy.
The United States denies it is competing against its rivals, but Biden has made a priority of manoeuvring the United States to the center of international efforts to extinguish the global crisis.
He has pledged to allocate an initial 80 million doses for international distribution.
In addition, the Biden administration has committed to donating $2 billion to Covax.
The U.S. is also purchasing 500 million Pfizer-BioNTech vaccines for the African Union and 92 poorer countries. And at the recent G7 summit in Britain, U.S. partners agreed to donate another 500 million doses.
This has, however, portrayed geopolitical powerhouses and vaccine producers like China and Russia using their jabs to promote their strategic footprints.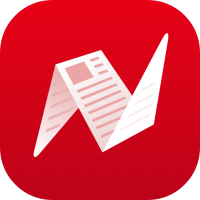 This is original content from NewsBreak's Creator Program. Join today to publish and share your own content.