Hollywood's major studios and guilds reached a tentative, short-term agreement on new on-set COVID-19 protocols, mandating vaccine on set - a decision yet to be get FDA approval.
This week's decision happened earlier where studios and talent guilds reached a common goal that would see production houses mandating vaccination. 
It remains unclear if every single production company or major studios will move forward and implement this or continue allowing talent and crew to exercise their federal right to saying "no" to the Covid-vaccine seeing as there are quite a few people who are not planning on taking the jab.
My guess is that it comes down to individual production companies and/or studio lots on how they will handle it from here.
A joint statement highlighting current protocols that studios and production houses have in place, will be eased to fully vaccinated cast and crew was released by:
Alliance of Motion Picture and Television Producers 
The Directors Guild of America Awards 
The Screen Actors Guild - American Federation of Television and Radio Artists
The International Alliance of Theatrical Stage Employees, Moving Picture Technicians, Artists and Allied Crafts of the United States
Loosening protective personal equipment protocols for fully vaccinated people on set and adjusting to testing frequency are the main topics on the cards. 
This decision is most likely going to be implemented by Los Angeles production houses, given the Delta variant cases that are kept on emerging on a daily basis.
READ | Delta variant is dominating California. How protected are you with the vaccines?
This also goes into play when one thinks of the fact that maks have recently been mandated for use, indoors, iregardless of whether one has been inoculated with the Covid-vaccine or not. 
According to World Data, over 1 billion shots of COVID-19 vaccine have been administered - which can be considered a good case study for the vaccines.
My thoughts on this
This decision by major Hollywood guilds and unions about mandating vaccines truly should be supported, given the amount of time and money spent having to run filming days since the pandemic.
Another thing is the delays that a production break causes. Before a cast member can do a scene, they have to isolate for two weeks.
And when a positive case is found on set, production is halted to ensure that cast and crew members get tested, sets are thoroughly cleaned and sanitized, which costs even more money.
The cast and crew members spend at least 16 to 19 hours a day together on set. They breathe in each other's spaces and are stuck together doing many takes of various shots.
If production houses mandate the vaccine, I think loosening protocols will be a little too soon since we all know that one can still get infected after the vaccine.
Different COVID-19 vaccines offer different efficacy to the Delta variant, and recently Johnson & Johnson is said to be at the bottom of the chain, and loosening regulations would be too hasty.
This would be a pretty easy industry to vaccinate since stars don't want to get sick, directors don't want them sick, producers don't want them sick, everything runs around them.
Whether vaccines would become mandatory in Hollywood has been a question for some time
These discussions from Hollywood unions and guilds did not address the insurance implications of mandatory vaccines.
This is something that key people would have to check with the U.S. Department of Labor which is evident in the federal right of refusal pertaining to Covid vaccines.
Netflix co-CEO Ted Sarandos told KCRW's The Business podcast back in March that he wasn't yet sure how his company would approach the issue.
He said:
We're not going to take a position on whether we mandate or not. I think people are pretty enthusiastic about getting back to normal life, and so we'll play it by ear and see how the adoption of the vaccines goes.
Producers having the option to implement mandatory vaccination policies for casts and crew in Zone A on a production-by-production basis seems to be the most sensible thing studios are keen on trialling.
A joint statement from Netflix by Sarandos revealed that working criteria for fully vaccinated cast and crew, including changes to masking requirement, would be adjusted to allow more leeway.
Closing Key Remarks
All these mandatory rules are set to still be in negotiations, which means that the agreement that was first adopted in September 2020 remains until September 30, 2021.
All relevant stakeholders have been negotiating for months, and in April, this agreement was set to expire. However, it has since been extended to provide more time for straightforward negotiations.
Given the spike in Covid-19 Delta variant infections, it is without a doubt that the new agreement will have stringent measures and regulations in place.
Until then, the studios and guilds will continue to closely monitor COVID-19 developments and will consider further modifications at that time.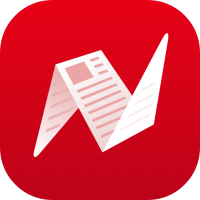 This is original content from NewsBreak's Creator Program. Join today to publish and share your own content.