Ichiran is known as one of Japan's top ramen restaurants with its delicious tonkotsu ramen! However, one thing that sets them apart is their solo booths for dining. Upon stepping into the establishment and getting seated, you are placed in a private booth where there is a wooden flap between you and the server. You sit in a booth and a form is ready for you to fill out your options. Once you are ready, click the button on the booth and a server will be with you and prepare your bowl of ramen. Within 5 minutes, the flap opens and you are given your ramen. You do not get to see the face of who is serving you and are instead only greeted by their voice. The concept behind this is so there are no distractions so you can enjoy your ramen in peace. This is perfect for those who prefer to eat alone or want to try a different dining experience. There are a few locations in New York but the popular location is in Midtown on W 31st Street. There is usually a line but it goes by quickly so it is definitely worth the wait. One thing to note is Ichiran is a no-tipping establishment so it is already included in the price which is why a bowl of ramen is around $20.
Ichiran only has the classic tonkotsu ramen and you can customize your ramen in terms of saltiness, richness, minced garlic, scallion, chashu, how spicy the red sauce is, and choose your noodle texture. I love how they offer this since everyone has different preferences and this gives them a chance to get their perfect bowl of ramen. They also have recommendations in terms of what they suggest as the ultimate bowl. I would suggest going for the topping set which comes with extra chashu, a soft boiled egg, mushroom, green onions, and seaweed on the side. However, they also offer individual toppings and add ons if you only prefer to add only one item. For drinks, they have regular beverages and an alcoholic menu like their special matcha draft beer. For dessert, give their popular matcha pudding a try. Upon sipping the broth, you can tell this has been simmering for hours and has a very strong pork base to it. It is delicious and the noodles are made to perfection. I usually go for the soft option and love how it soaks up the broth with it. Everything goes well together and it is by far one of the best bowls of ramen I had in my life. Ichiran is a must-try if you are a huge fan of ramen.
While the ramen here is more expensive than an average ramen shop, the experience in the individual booth and flavor profile makes it worth it. They only have locations in New York in the United States but I hope they expand and come to the West Coast too!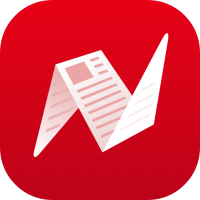 This is original content from NewsBreak's Creator Program. Join today to publish and share your own content.