One of the most highly rated restaurants in all of New York City, I'm sure everyone has heard about Katz's Delicatessen! With close to thirteen thousand reviews and four stars on Yelp, Katz is New York's oldest delicatessen since 1888 and is famous for its pastrami sandwich. Upon entering the establishment, you are given a ticket from security and go through a line until it is your turn to order at the counter. Make sure to keep the ticket with you since they add your order to the ticket and ring you up once you are finished with your food. If you lose your ticket, you will have to pay a fee so keep it with you. There is also plenty of seating in the restaurant so don't worry about the lines. There are photos framed all over the walls which you can see which famous people have stopped by to visit. It is extremely entertaining and you are bound to recognize a couple of faces. Depending on when you visit Katz's, it gets busy especially during the weekends so I would avoid going then and save it for a weekday to avoid the long lines.
Known for their pastrami sandwich, you'll see each table with at least one sandwich. It is a hot sandwich with pastrami that is smoked to perfection and hand-carved in front of you. As they were preparing my sandwich, they also cut a few pieces for me to sample. The pastrami legit melted in my mouth and the flavors were so good. The sandwich can easily fill up two people and it also comes with a side of pickles. I am not a huge fan of pickles but it is delicious and has the perfect acidity and crunch to it. The sandwich costs $23 which is quite expensive for only one sandwich but trust me when I say it is massive. If you are eating this by yourself, you will have more than enough leftovers. Once you are done with your meal, head to the register to pay then drop off the ticket with the security at the front.
If you are not a huge fan of pastrami, they also have other items like all-day breakfast, salads, desserts, soups, Jewish specialties, bread, and more! There is something for everyone and you should check out this New York staple when you are in the city - I promise you won't regret it!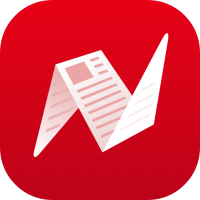 This is original content from NewsBreak's Creator Program. Join today to publish and share your own content.