As we are approaching fall and the seasons are changing, I have been craving more hearty and comfort food. I've been on the hunt to find authentic Japanese food in the city and think I found my favorite spot! Located on Saint Marks Place in East Village, you'll find Kimura, home of authentic Japanese hot pot, in the city. I stumbled upon this place after exploring the neighborhood and the beautiful exterior and interior of the restaurant caught my eye. It reminds me of Japan and has a nice and calming ambiance. There is indoor and outdoor dining although seating is very limited outside. I would highly suggest making a reservation via the Yelp app before you come since they are popular. I was lucky enough to walk in and got a table right at the bar facing the outside on a weekday. However, there were plenty of people who also tried to walk in but were turned away since they were full. If you have been craving Japanese hot pot, sushi, beer, sake, and more, check out Kimura when you are in the East Village area.
Kimura has a pretty extensive selection on the menu. You'll find appetizers, salads, deep-fried items, skewers, sushi rolls, fried rice, and more. Most known for their motsunabe which is a traditional Japanese hotpot, the soup broth is made of beef or pork intestines. There are plenty of options to choose from like Hakata motsu nabe, collagen nabe, kurobuta pork belly nabe, sukiyaki, shabu shabu, and more. Each pot is around $21 - $28 which is more on the pricey side but you get a large amount of food and there is enough for leftovers. My recommendation is the kurobuta pork belly nabe which has pork belly, cabbage, soy sprouts, sesame, chili, tofu, burdock, and chives. It also comes with a side of rice to pair with it. Take a sip of the broth before you start eating and you will be in instant heaven. The soup is so hearty and the flavor is so complex. I can see that it was simmered for hours and creates a really strong umami flavor. Each item works well with the other and it was the perfect meal. I even had enough leftovers for another meal and still crave Kimura to this day.
Give Kimura a try if you are looking for the best Japanese hot pot. This is a great place to visit with friends since there are so many options for tapas but also enjoy a great comforting meal with their hot pots.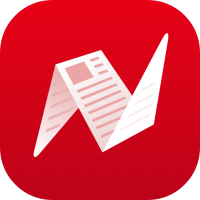 This is original content from NewsBreak's Creator Program. Join today to publish and share your own content.