If you are obsessed with hand-pulled noodles, you must try Xi'an Famous Foods in the city! Known for their Xi'an cuisine and the chewiest noodles, this is going to be one of your favorites in no time. You can see the workers making and hand pulling the noodles right in front of you. One thing I love about hand-pulled noodles is the texture since it tends to be more on the bouncy side and each piece is different and unique. Keep in mind that Xi'an cuisine is more on the spicy side due to the spices and chili oil so be prepared to drink water. There are plenty of locations around the city however due to the pandemic, some have been temporarily closed so make sure to check their website for the most up-to-date hours. Xi'an Famous Foods also have indoor and outdoor dining depending on your preference. I visited the Bayard Street location in Chinatown and was able to dine in. You order first with the cashier then you will get a number and it is open seating. Each order takes about 10 - 15 minutes to make since it is made to order and very fresh.
You'll find classic Xi'an cuisine on the menu ranging from burgers, dumplings, cucumber salad, hand-ripped noodles, noodle soup, and more. The protein you can choose from is lamb, beef, pork, and oxtail. My go-to order is always the spicy and tingly beef hand-pulled noodles. The flavor profile is amazing and while I have a high spice tolerance, this one was more on the spicy side from all the Sichuan peppercorns. It was a nice burn but make sure to have a drink to pair with it. The chunks of beef add a nice texture to the noodles and are seasoned perfectly. The dish is usually served on a paper plate which is easy to dispose of afterward. I've visited Xi'an Famous Foods about 4-5 times now and can't get enough of it.
You can also support them by ordering their meal kits online at their website. This makes for a great experience since you get to pull fresh noodles and enjoy the delicious food from the comfort of your own home. They are also offering free or subsidized shipping depending on where you are based but I prefer going in person and having the noodles prepared for me. You should check out Xi'an Famous Foods when you are craving hand-pulled noodles!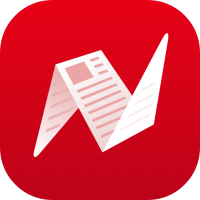 This is original content from NewsBreak's Creator Program. Join today to publish and share your own content.