One of my favorite places to visit in New York City, Angel's Share is by far the best speakeasy I have ever been to in my life. Located in East Village on 8 Stuyvesant Street, they currently have a parklet for outdoor seating. There are plenty of tables and they even have heaters and covering so you enjoy the drinks. They accept walk-ins however the line is usually pretty long so I would suggest making a reservation ahead of time before you arrive. However, I want to focus on the actual restaurant and speakeasy part of the review. Hidden inside a Japanese izakaya restaurant, you walk up the steps to the restaurant and there is a door on the left side. Knock and there is a hostess there who will need to see your vaccination card and confirm your reservation if you have one. Otherwise, you can put your number down and they will text you when the table is ready. Upon entering the speakeasy, the ambiance is intimate and quiet. They have a full bar on display where you can watch the servers make their unique drinks. Above the bar lies a full ceiling mural where there is interesting artwork.
Their menu rotates depending on the seasons but they still have their classic drinks here. The menu is broken out into the type of alcohol so you can find their seasonal drinks, whisky, martini, gin, rye & bourbon, and more. I have tried about 5 of their drinks and each one is created with craftsmanship. The cocktails are made to perfection and each flavor complements the drinks so well. If I had to recommend my favorite cocktail, go for the Flirtibird. With Belvedere, shiso, yuzu juice, and agave nectar, you are in for a nice and fruity drink. They also rim the top with a sour plum sugar which really adds to the overall drink and hint of saltiness. Another great option is also the Watermelon Man for a refreshing watermelon cocktail and Papaya and Friends for another fruity cocktail. The drinks are more on the expensive side as it starts at $16 a drink but you will thoroughly enjoy the drinks and cannot help but order more. There is also bar food which you can order but stick with the cocktails to really enjoy the speakeasy.
If you have been looking for another speakeasy to check out in New York, make sure to add Angel's Share to the top of your list. With a great ambiance and crafted cocktails, get ready for one of the best bar experiences in the city.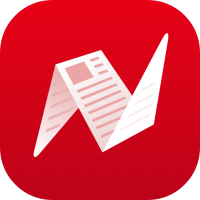 This is original content from NewsBreak's Creator Program. Join today to publish and share your own content.