Korean corn dogs have been all the rage recently since you get an amazing cheese pull when you bite into it. I've been on the hunt for one in the city and stumbled upon Two Hands when I was exploring East Village. Located on Avenue A right across from Tompkin Park, you'll find large crowds of people here enjoying their Korean corn dogs. The store is pretty small but they have an outdoor area to enjoy your food. To avoid the line, I would recommend using the Yelp app to order delivery or schedule for pickup. Two Hands have 7 different corn dog flavors you can choose ranging from Seoul classic dog, Two Hands dog (ranch sauce), spicy dog (spicy sauce and Cheetos powder), potato dog (potato cubes), crispy rice dog (rice puffs), injeolmi dog (bean powder), and a classic state fair corn dog. There are also other items like tater tots. If you are looking to get a set deal, they also have options for 3 corn dogs or their mega-star set which comes with 5 corn dogs to try. If you have been meaning to try these popular corn dogs, check out Two Hands since they have plenty of variety and each one is made to order so it is fresh and crispy when you bite into it.
My recommendations for Two Hands are the crispy rice dog and the injeolmi dog. These are the two most unique ones and by far my favorite ones I've tried. The rice puffs add nice extra crispiness and salty flavor to the corn dog. I also like the crunchy texture it gives. As for the injeolmi dog, it is more on the sweet side from their secret sauce but the injeolmi adds a savory taste to it. When the orders are ready, there is also a sauce area where you can add ketchup and mustard to drizzle your corn dog. For the filling, always go for the half sausage and half mozzarella if you are looking for the ultimate cheese pull. It is very satisfying and the cheese is tasty with all the different sauces and toppings. However, there are also options for only a beef sausage, whole mozzarella, or half mozzarella and half cheddar to choose from.
Each item on the menu is less than $5 so this is the perfect snack if you are looking for something to munch on. Go for their set boxes if you want to try multiple flavors and fill yourself up. I find myself stopping by to grab one and enjoying it across the park during a nice summer day. Check out Two Hands when you are in the East Village area.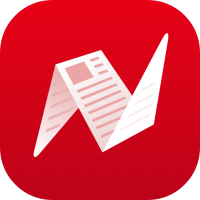 This is original content from NewsBreak's Creator Program. Join today to publish and share your own content.