Known as New York City's first Korean steakhouse and has one Michelin star, Cote has been on my list of restaurants to visit and I finally got to visit when I was in the city. If you are looking for an upscale and high-end restaurant for Korean barbeque, check out Cote for the ultimate experience. Located in the Flat Iron district, you can find Cote on W 22nd Street. I would highly recommend making reservations since they do not accept walk-ins and are usually booked out in advance. Upon entering the restaurant, it feels like a nightclub with a dark ambiance and neon signs. They have a full bar where you can watch them make drinks and plenty of booth seating around the restaurant. Unlike most Korean barbecue restaurants, there is not an all-you-can-eat option here and instead, the popular options to choose from are either the Butcher' Feast or the Steak Omakase. The staff also prepares and cooks for you on the grill versus you doing it yourself.
I went for the Butcher's Feast which is a selection of the chef's favorite cuts. At the price of $54, it comes with 4 different cuts and has a variety of dishes to pair with it. Starting with the banchan, the kimchi and radish prepared were extremely fresh and delicious. It also comes with a scallion salad, lettuce with ssamjang so you can make lettuce wraps with the meat, an egg souffle, and two stews which are spicy kimchi and soybean stew with rice. For the meat, the server cooks it to perfection for you and the choices of meat served are American wagyu, New York strip, ribeye, and galbi. Each piece of meat was tender and melts in your mouth. My server also recommended which sauce to dip it with and whether it would taste better in a lettuce wrap. At the end of the meal, it comes with a soft-serve which is a soy sauce caramel and was surprisingly delicious. By the end of it, I was stuffed and thought this was an incredible experience. I also did not smell like meat since they use smokeless grills which is a plus.
If you are looking for high-quality meat and the ultimate barbecue experience, you should check out Cote. While the price might be expensive, the experience and high-quality meat speak for themselves. I got my eyes on the Steak Omakase to try next time since you get more meat options.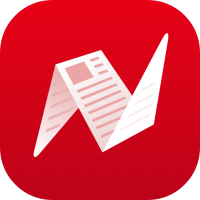 This is original content from NewsBreak's Creator Program. Join today to publish and share your own content.