Known as one of the best ramen spots in the Bay Area, check out Ippudo for their delicious tonkotsu pork broth ramen in downtown Berkeley. Ippudo was founded in Japan's ramen capital of Hakata so I have very high expectations of this place. Located on 2015 Shattuck Avenue, you'll find it right next to Blue Bottle Coffee. Since this is downtown, there is no parking lot so you have to find street parking which gets packed and busy. Before the pandemic, the line for Ippudo used to be an hour to two-hour wait but with the current situation, you can walk right in and get seated. I came with a group of four on a weekday around opening time and was immediately seated. You have to scan the QR table to see the menu. Order with the staff and the food is usually ready in 15 minutes since they are preparing everything from scratch. I find the service on the slower side but it might be because they were short-staffed earlier in the morning. The price for a bowl of ramen ranges from $14 - $17. Besides their ramen, there are also appetizers like their famous Ippudo buns for their melt-in-your-mouth chashu as well as starters like edamame and gyoza. For beverages, you can find alcoholic options like Japanese craft sake and beers and non-alcoholic drinks as well.
There are six different options you can choose from for ramen: shiromaru, Akamaru, karaka spicy, Akamaru veggie, shoyu, and miso tonkotsu. Ippudo's most popular ramen is their shiromaru classic which is their original tonkotsu ramen with their signature dashi, thin noodles, chashu, bean sprouts, kikurage mushrooms, and scallions to top it off. You can also select the firmness of your noodles from soft to firm. I love how much effort they put into the ramen to ensure it is of the highest quality. Their noodles are also made in-house daily so it has a nice and bouncy texture. Another recommendation is their karaka spicy if you are looking for a spicy kick. Think about the shiromaru classic but with a special blend of their hot spices and garlic oil mixed into the broth. There are also options to add toppings like tamago, corn, wood ear mushrooms, bean sprouts, and more. I would suggest the special combo toppings for $5 if you want a seasoned boiled egg, pork belly chashu, and roasted seaweed. For the price you are paying for it, it is a decent amount of food and worth it.
Visit Ippudo if you are craving a bowl of authentic and fresh ramen. There is a reason why Ippudo is famous around the world and they have their food to prove it. Check them out when you are in the downtown Berkeley area.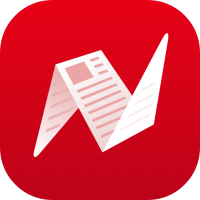 This is original content from NewsBreak's Creator Program. Join today to publish and share your own content.