Howlin' Ray's have been on my list of restaurants to try in Los Angeles for their fried chicken sandwich whenever I am in the area. Every time I am looking for food recommendations from friends or looking on Yelp to get ideas, Howlin Rays is always at the top so I decided to check it out for myself to see what the hype is all about. Located in a Chinatown plaza on N Broadway, it is on the bottom floor where you'll see a swarm of people waiting for their sandwiches. Before the pandemic, the line to order used to take about an hour to two, especially during the weekends. Due to the pandemic, they shift to an online ordering system where it is done via Postmates. A pro tip is to time and figure out how long it will take you to get there based on the estimated delivery time online. Even if you arrive to order online, the staff will direct you to order via Postmates and it will be ready in 15-20 minutes but it depends on the number of orders received. Make sure to order early or try to avoid the lunch and dinner rush since they tend to be too busy to receive orders. Keep checking and refreshing their page and you might get lucky. Overall, my experience with ordering was fine and the staff was extremely friendly and helpful if you have any questions. Shoutout to Matt for having amazing customer service.
I've had my fair share of chicken sandwiches in the Bay Area so I wanted to see how it was in Los Angeles. You must get the fried chicken sandwich when you are here - no questions needed. Think about the ultimate chicken sandwich made from boneless chicken breast, slaw, comeback sauce, pickles on a butter bun. The sando itself was massive and for only $12, it is a steal since it is heavy. You get to choose your spice level and since it is an authentic Louisiana sandwich, go one under the level you usually get since it has a strong kick to it. Each bite was delicious and I can confidently say this is one of the best chicken sandwiches I've had in my life. I was surprised that even though they use boneless breast, it was fried to perfection and retained all the juices inside.
I can now understand why everyone recommends Howlin Rays and I highly recommend it too. If you are looking for an amazing sandwich, you must place an order and try it out. You won't be disappointed and I bet you'll come back pretty often too since it is absolutely delicious.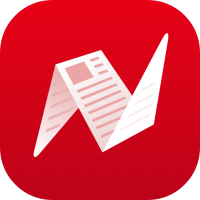 This is original content from NewsBreak's Creator Program. Join today to publish and share your own content.