I have been on a Korean food kick recently and one of my favorite Korean restaurants in the Bay Area is Ohgane in Oakland. Located in the Temescal area, Ohgane has its parking lot and is right next to Monster Pho on Broadway. Inside, you'll find a large waiting area filled with tables and communal seating. Ohgane gets pretty busy during dinner time and especially during the weekends. Known for their all-you-can-eat Korean barbeque, they also serve standard Korean dishes with plenty of options to choose from. They currently only offer indoor seating and you have to scan the QR code on the table. Besides the all-you-can-eat option, there is also a lunch bbq, lunch a la carte, dinner a la carte, and drinks menu. They have a full bar at the restaurant and offer a variety of drinks from cocktails, soju, soju cocktails, Korean beer, or hard liquor shots.
My friends and I opted for the all-you-can-eat option and the service is attentive and the staff is friendly. There are plenty of options you can choose from to grill like short ribs, bulgogi, spicy pork, pork belly, chicken, and more. There are also seafood options like octopus, squid, shrimp, and more. As you're waiting for the grill to heat up, they also have plenty of bonchon on the table ready for you to dive in like broccoli, pickled radish, and more. For side dishes, I would recommend steamed egg, spicy fries, japchae, and corn cheese. When I went, they ran out of rice wraps so hopefully, they'll have that soon. Whenever the grill was getting burnt, the staff was quick to change it and also placed the orders quickly. I noticed that they bring out everything at once versus one-off items. For a large group of friends looking for a place to have Korean barbecue, Ohgane was a solid spot and the food was delicious.
The all-you-can-eat option was about $30 and I think it is worth it since their menu has a great selection of items. There is a time limit of 2 hours which is enough time to eat and drink. I've also been here for Korean food like japchae and galbijjim and everything has been delicious. They also have locations in Alameda and Concord but I believe Oakland is the flagship location. Check out Ohgane if you are craving Korean food or all you can eat Korean barbecue!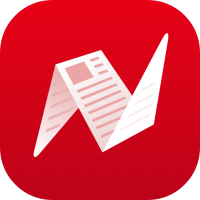 This is original content from NewsBreak's Creator Program. Join today to publish and share your own content.