If you are looking for a delicious dessert shop to beat the summer heat, look no further because Amausaan Uji Matcha should be next on your list! Located in downtown Berkeley near the UC Berkeley campus, Amausaan imports premium grade matcha from Japan and is a matcha specialty sweet shop. Since we can't go to Japan right now, this place will remind you of it and it seems as though you stepped into a Japanese cafe. With their beautiful decorations like fake cherry blossoms and gates that remind me of Kyoto, it takes me back. They are currently open for indoor dining and there are plenty of tables for small groups to enjoy their delicious desserts. Amausaan has an extensive menu filled with matcha desserts ranging from soft serve, shaved ice, spongy box, Mille crepe cakes, ice cream, parfaits, pure soda, floats, and the list goes on. It is endless and even though I've been here plenty of times, I still haven't tried each category. If you are looking for your next matcha craving, look no further.
As delicious as all their items are, I would highly recommend getting their classic soft serve. Occasionally they have special flavors but there is always the matcha and hojicha flavor. If they have it, go for the black tea soft serve since it tastes like boba ice cream and the matcha one is rich and creamy. It comes with a regular waffle cone and they fill the soft serve to the brim. With matcha, you can taste the richness and premium quality of the products they use since it does not taste overly sweet or artificial. It is the perfect summer treat and while it is pricey, it is completely worth it. Most of the items on the menu start at $6 and go up to $13. Their crepe cakes are also a crowd favorite since it has many layers and is perfectly stacked. Each bite has a nice texture and they have plenty of flavors to choose from. Try flavors like salted egg, Uji matcha Kyoto hojicha, spike black tea, and more.
Overall, you can't go wrong with anything at Amausaan Uji Matcha! There is no parking lot so you'll have to find street parking and it tends to be busy since it is near the college campus. However, the wait is always worth it, and you are served pretty quickly. I highly recommend this place for the ultimate matcha dream!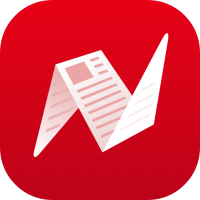 This is original content from NewsBreak's Creator Program. Join today to publish and share your own content.