Craving premium Korean barbeque? Check out 10 Butchers in Sunnyvale if you are looking for a more upscale restaurant to visit. I've been to 10 Butchers quite a few times and always come back for more since their meat is high quality and probably one of the best I had in the Bay Area. They offer 10 different types of wagyu beef and even grill it in front of you. I would recommend making reservations before you come since it tends to get busy even though they have a large indoor dining area. During the pandemic, they also have a parklet outside where you can dine outdoors and can fit plenty of parties. However, if you are looking for them to cook in front of you, you'll have to dine in since there are no grills outside. Upon entering the restaurant, you can see this place is classy and high-end. If you are looking for a place to enjoy quality meat, give 10 butchers a try.
The side dishes or bon chon are already ready before you are seated so you can enjoy them. 10 Butchers has classic Korean appetizers like japchae, galbi mandoo which are Korean dumplings, scallion pancakes, and more. For their beef, 10 Butchers have plenty of cuts along with marinated or non-marinated options. You can pick from cuts like rib eye, boneless short rib, chuck flap, rib finger, and more. My recommendations are the boneless short rib since it is tender and tastes so good with the salts they provide you. Their beef tongue is also a great option since it melts in your mouth and has a great texture to it. Since they cook it right in front of you, you can eat it fresh off the grill and enjoy how good the meat is. There are also pork options like pork belly and pork jowl. Besides the wagyu meat, there are also entrees like bibimbap, galbijjim, galbitang, seafood tofu soup, etc. For beverages, they offer non-alcoholic drinks along with soju which is great to pair with the meats.
Since you are paying for quality, this is pricier and most of the meat options start at $30 and are meant for sharing with groups. The entrees are around the $20 mark. Overall, be prepared to spend some money but the food and ambiance will be worth it. Check out 10 Butchers when you are in the Sunnyvale area.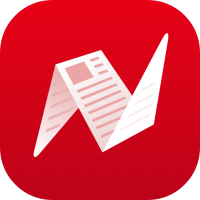 This is original content from NewsBreak's Creator Program. Join today to publish and share your own content.