I am so excited to see that 7 Leaves opened a location in Campbell! If you are unfamiliar with 7 Leaves, it is a beverage shop that focuses on high-quality and fresh delicious Vietnamese-influenced drinks. Originally located in Southern California, 7 Leaves has been making its way to the Bay Area, especially in the South Bay. The first location in Northern California was in San Jose at Saratoga Avenue and Berryessa Road, but they recently opened a location in Campbell in late June. Located on E Hamilton Avenue, you'll find 7 Leaves at the corner of the plaza with plenty of parking in the lot. During the weekend grand opening, they were giving out free branded tote bags along with a voucher for a free drink which is a nice incentive to get people to visit the store. The interior of the shop is modern and there are a couple of tables where people can hang out or work here. If you are looking for a great place to get iced tea, milk tea, coffee, and refreshing drinks, 7 Leaves should be on your list.
Their menu is split into different categories: coffee, tea/juice which includes milk tea, snacks, and add-ons. You'll find Vietnamese drinks like their house coffee, mung bean milk tea, Japanese matcha soy, sea cream jasmine tea, sea salt black coffee, and more! My recommendations would have to be the house coffee if you are looking for a strong kick in the morning. Their house coffee is their version of Vietnamese iced coffee and it is addicting. As for milk tea, I highly recommend the mung bean milk tea which tastes like pandan and coconut together. I always get this drink here since other shops do not offer this and only 7 Leaves does so this is a must. For their snack option, they always have their signature macarons and baked pastries.
7 Leaves is currently having a promotion where you can buy one get one free on their coffees if you come before 11 am. This is a great deal and their coffee is delicious and keeps you caffeinated all day. Have you stopped by this new location yet? Congratulations to 7 Leaves for opening a new location! Hopefully, they will open a location in the East Bay like Oakland or Berkeley in the future.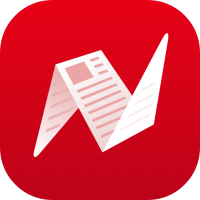 This is original content from NewsBreak's Creator Program. Join today to publish and share your own content.