If you are an Oakland local, you know where the best places to get banh mi (Vietnamese sandwiches) are at. Located in East Oakland on International Boulevard, Banh Mi Ba Le has the crunchiest bread with delicious meat options for Vietnamese sandwiches. I have been going here for the past 20 years, and it is the perfect item to get if you are looking for something quick and affordable to take with you. Ba Le has always been my go-to when I am in a rush, planning picnics, road trips, and more. Besides sandwiches, there are also other items like their drink menu filled with fresh fruit smoothies and iced Vietnamese coffee with condensed milk. They also have dessert and snack options like pandan waffles, authentic Vietnamese dessert, and more. Everything is reasonably priced, and you can get a full meal for under $10. What a steal! Even throughout the years, they did not raise the prices too much for a mom-and-pop restaurant.
You can find all kinds of meat options here for your sandwiches. There is the barbecue chicken, meatball and egg, fish cake, sunny side egg, or my personal favorite, #2 special combo ham, which has a mixture of cured meats and other items. It comes with shredded pickled radish and carrots, cilantro, cucumber, ham, and their delicious pâté. Each sandwich is less than $5, and one is enough to fill you up or hold you over until the next meal. I'm not sure if they make their bread in-house or purchase it elsewhere but it is one of the crispiest and crunchiest ones I have. There are some places where the bread is hard and scrapes the roof of your mouth when you bite in it but with Ba Le sandwiches, it is the right texture.
A pro tip is to call and place an order through the phone and pick it up. No matter what time of day you come during open hours, there is a line so calling ahead beats the rush. Each sandwich only takes a few minutes so the wait is not too long. There is a parking lot in the back but make sure to put your valuables away as it is located in a sketchy neighborhood. Overall, check out Ba Le if you are looking for the best Vietnamese sandwiches in Oakland.
Follow me to see more articles like this.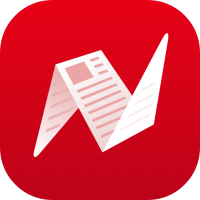 ...
This is original content from NewsBreak's Creator Program. Join today to publish and share your own content.