When I think of the ultimate comfort food, my mind immediately thinks of delicious and creamy pasta. While it is easy to boil packaged pasta and heat store-bought alfredo sauce, nothing beats having creamy alfredo pasta made fresh on the spot and served to you. If you are looking for an Italian restaurant that serves one of the best pasta in the Bay Area without breaking the bank, check out Gypsy's Trattoria Italiana. Located on Durant Avenue in Downtown Berkeley, this restaurant is close to the UC Berkeley campus and serves delicious pasta into the late hours. If you went out with your friends to the bars and need a place that opens late and fills you up, Gypsy's is the place to go since they close at midnight every night. Not only is the food delicious, but it is also pretty affordable for the amount you get. Each item is less than $11 if you pay in cash, but for credit cards, there is a slight increase but still affordable and under the $15 mark.
Gypsy's menu serves chicken, beef, seafood, and vegetarian options. Each dish comes with a side of fresh roasted garlic on bread to pair with the pasta. I tried at least four different dishes but always go back to the Godfather's Favorites which are chicken, pancetta, egg, Parmigiano cheese with penne pasta. If you are obsessed with chicken alfredo, this is the one for you. Not only do they make it fresh right in front of you but it is piping hot and comforting. Everything is seasoned perfectly, and they do not skip out on the cheese. Another great choice is Gypsy's Chicken which has chicken, garlic, mushrooms, cream, and Parmigiano cheese on penne pasta. Similar to the Godfathers but it has mushrooms which make it, even more, creamier in the sauce. Other items are the menu are carbonara, ravioli bolognese, lasagna, spaghetti and meatballs, and more. You can't go wrong with any of the options and trust me, you will fall in love with the pasta. They have extremely fast service and the food is divine.
There isn't parking so you'll have to find street parking on Durant Avenue which can be difficult since it is a very busy street. You order first then find a table to sit at with a number and they will prepare it for you. Stop by Gypsy's the next time you are craving Italian food!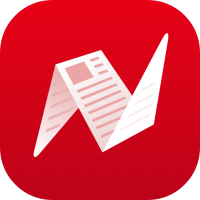 This is original content from NewsBreak's Creator Program. Join today to publish and share your own content.