Have you ever had ramen that comes with a whole deep-fried soft shell crab? If not, you must make the trip over to San Mateo and head over to Ramen Parlor for the ultimate experience. Ramen Parlor is one of my top 3 favorite ramen restaurants in the Bay Area. They have a small parking lot right in front of the restaurant but it gets filled quickly. The line used to be extremely long even before the restaurant was open for dinner time but since the pandemic, the wait is more reasonable and you can get seated within 15 minutes or so. You can also choose to order takeout and delivery if you prefer not to dine indoors instead. The tables used to be pretty close to each other and are now spaced out further now. The service is extremely quick and your bowl of delicious ramen is usually ready within 5 minutes or so.
Ramen Parlor has an extensive selection of ramen and appetizers on their menu but my number one order is always the lobster garlic pork ramen with kikurage mushrooms. It also comes with 2 pieces of cha shiu (roasted pork), bean sprouts, quail eggs, spinach, roasted seaweed, and the main item: the deep-fried soft shell crab. You can also customize your spice level and I usually go for the medium which is not too spicy and has a nice kick. Everything is cooked to perfection and pairs so nicely with each ingredient. The highlight is the crab and since it is deep-fried, you can eat the whole thing with the shells and all. Since it soaks up all the flavors of the broth, you are the ultimate umami explosion when you bite into the crab. The noodles are al dente and bouncy and the spinach and mushrooms are fresh and tasty. I have been to Ramen Parlor over 5 times and can honestly say I enjoy it thoroughly each time and the flavors are consistent.
Trust me, if you are craving ramen, you must check out Ramen Parlor for its delicious food. It is worth the drive from the East Bay to San Mateo and I wish there was a location closer to the Oakland and San Francisco area. Even if there is a line, it is worth the wait and your taste buds will thank me!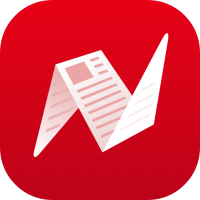 This is original content from NewsBreak's Creator Program. Join today to publish and share your own content.