Looking for a place to get dim sum at a traditional Chinese restaurant? Look no further since there is Chef's Wok in Alameda. Located on Webster Street right off the Posey Tube tunnel, you'll see the restaurant with a small parking lot right next to it. Before the pandemic, this used to have an extremely long wait time during the weekends since it is one of the few large dim sum restaurants. However, it is not as crowded as before and if you come before noon, you can get a table for your party. They also used to have ladies pushing carts filled with dim sum so you can see what there is but they have defaulted to a paper system where you mark the items you want and the kitchen will make your order. The food usually takes about 10-15 minutes and it doesn't come all at once so you can gradually eat and more items are coming. This is one of my go-to restaurants for dim sum since the food is decent for the price. They can accommodate large parties and the interior is your typical Chinese restaurant. Chef's Wok also has dinner in the evening so it is not just for dim sum and if you are interested in roasted and barbeque duck or pork, they have that in the front of the restaurant.
On the menu for dim sum, you'll find all the typical items like crystal shrimp dumplings (ha gow), shiu mai, steamed black bean pork ribs, shrimp rice rolls, pan-fried turnip cake, chicken feet, and more. I've visited this place plenty of times so I have tried all of the items on the menu. The food is authentic and reminds me of the dim sum in Hong Kong. My recommendations are usually the sticky rice wrapped in lotus leaf, their shiu mai since it is the larger version, ginger scallion tripe, tripe stew, and their shrimp rice rolls. There are also options for people who are vegetarian like gai lan which is Chinese broccoli. If you are looking for more of an entree like fried rice or stir-fried noodles, you can order off their full menu which has plenty of options. Overall, if you are craving dim sum, Chef's Wok is a great option in the Bay Area instead of going to San Francisco.
Have you tried Chef's Wok before and if so, what are your thoughts? I would love to know your go-to items for dim sum as well in the comments below.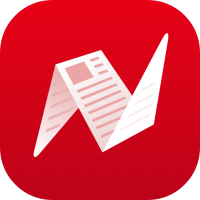 This is original content from NewsBreak's Creator Program. Join today to publish and share your own content.