Monster Pho features all the authentic Vietnamese classics like delicious pho, banh mi sandwiches, vermicelli noodles, rice plates, and beer! Located on Broadway St in Temescal, this is one of my favorite places to get pho in the city. While you can go to Little Saigon for pho, Monster Pho is my go-to since it is still a mom-and-pop restaurant and everything I have tried here has been delicious. I originally found them when I went to Ohgane since it was right next door and their adorable mascot sucked me in. There is no parking lot like Ohgane, but you can usually find street parking right in front of the store. Monster Pho is only open for outdoor dining right now, and they are taking the precautions very seriously so I felt safe dining there.
The menu is split into 7 main categories: appetizers, pho, vermicelli noodles, rice plates, greens, drinks, and desserts. Everyone comes for their beef pho where you can pick up to three beef items like brisket, rare steak, flank, etc for your protein. Go for the Monster Pho combo if you are looking to have all the meat options. My recommendation is their rice plates since it comes with steamed rice, sunny side up egg, pickled vegetables, fresh tomatoes and cucumbers, and a side of their delicious house fish sauce to dip your meat into. I usually go for the grilled beef or if I am feeling hungry, I go for the monster rice combo which has grilled chicken, beef, pork, shrimp, and a fried egg. This dish is usually enough to last me for two meals and trust me, they are generous with their portions. They are also a peanut-free restaurant which is nice for those who are allergic. You can also order add-ons for an additional charge if you would like to try more items in your dish. Everything I have tried so far here has been amazing and I would highly recommend Monster Pho.
Overall, if you are looking for a delicious Vietnamese restaurant to check out, add Monster Pho to your list. Not only are you supporting a local restaurant but they also give back to the community by giving away free Ph which is amazing. I hope you get the chance to visit Monster Pho and support their restaurant!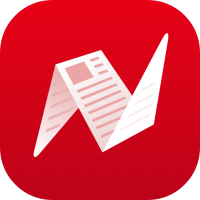 This is original content from NewsBreak's Creator Program. Join today to publish and share your own content.