If you are a huge fan of Mediterrean food, you should check out Manakish Oven and Grill in Walnut Creek. Located near other restaurants, grocery stores, and the freeway, you'll find Manakish with its parking lot right off the highway although it can be limited sometimes since it gets busy in the area. Manakish has its own restaurant front but there is also an outdoor patio area with umbrellas if you prefer outdoor dining. Manakish was beautifully decorated with different textures and patterns and I love the ambiance of it. They have a great selection of manakish which is freshly kneaded pita dough with organic ingredients and baked inside a brick oven. Similar to a pizza, there is a base and garnished with plenty of ingredients then served with Mediterrean sides. You can choose from options like cauliflower eggplant and cheese, tri-tip shawarma, chicken shawarma, chicken and cheese, and ore. There are also other categories like sides, mezes, kebab plates, sweets, fatteh bowls, wraps, and refreshing drinks. Each item is around the $11-$18 price point which isn't bad since the portions here are enormous and you will have more than enough for leftovers.
The manakish here is a great option if you are looking to start with Mediterrean food. I went for the mozzarella and tri-tip one which was delicious. This was more than enough to fill up two people and since it comes straight from the brick oven, this is a must-try. If you are more of a kebab person, go for the lamb option since it was grilled to perfection and the tahini sauce and the vegetables made such a hearty dish. You can't go wrong with a side of fries as well! Everything I ordered was so good and the portions were huge. If you are looking for a refreshing drink to beat the Walnut Creek heat, try the mint lemonade which is the perfect option to cool you down.
The staff was extremely friendly and you are more than welcome to ask them any questions you may have. I came during a hot day and they automatically put up the umbrellas at the outside patio so it can protect me from the sun. Overall, I am happy that I found another great Mediterranean restaurant in Walnut Creek and will recommend this to people to come to check out for themselves.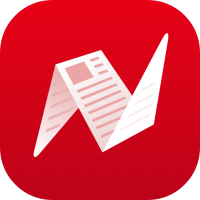 This is original content from NewsBreak's Creator Program. Join today to publish and share your own content.