Am I the only one who usually gets parched when I go shopping and is looking for the best drink places in the mall? Since Westfield Valley Fair in San Jose is now open at later hours, I find myself spending more time at the mall after being in lockdown for the longest time. One of my favorite places to get a drink as I explore and shop around is Rabbit Rabbit Tea which is one of my favorite boba places in the South Bay. Located in a kiosk on the second floor, you'll find it near Ramen Nagi or William Sonoma. The closest parking lot is probably where Nordstrom is located. You'll find a long line around this kiosk because everyone loves their milk tea or refreshing fruit teas. I find that they use authentic teas to make their drinks and I am glad they do not use powder for flavoring. Rabbit Rabbit Tea has a great selection of their menu ranging from categories like milk tea, their specialty series called Kyoto matcha, fresh fruit iced tea, cloud smoothie, premium tea series, and their kids' menu. The items that have a rabbit next to it on the left side are their specialty items.
I've been to Rabbit Rabbit Tea over five times and have quite a few go-to drinks that I would recommend. If you are looking for a floral drink, go for the rose Assam milk tea which features a light rose flavoring but roasted flavoring of the tea. Another great option is also the lavender earl grey milk tea where you taste more of the earl grey but the lavender, floralness really comes through as you are sipping the drink. In terms of fresh fruit tea, you cannot go wrong with the Rabbit signature fresh fruits iced tea where they actually use fresh fruits like apple, orange, and lemon slices for the ultimate refreshing drink. If you are a fan of matcha, go for their Kyoto Matcha series since there is a latte and smoothie option.
Rabbit Rabbit Tea has a huge selection and I am sure there is something for everyone. The staff is incredibly nice and although it gets extremely busy, it takes about 10-15 minutes for your drink since they are very popular. It is always worth the wait and I highly recommend Rabbit Rabbit Tea if you are looking for a delicious boba shop in the mall.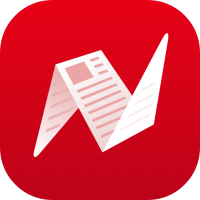 This is original content from NewsBreak's Creator Program. Join today to publish and share your own content.