There have been many boba shops and mochi shops opening separately in the Bay Area but I am so happy to find Te'Amo Boba and Mochi Donuts in the Bay Area where they sell both! Located in Castro Valley, you'll find Te'Amo in a plaza with plenty of parking and is located right next to The Habit Burger Grill and Orange Theory. They have a few tables outside for outdoor dining but there isn't a lot of room for chilling inside the shop. Their mochi donuts tend to sell out during the weekends so make sure to come early and place an order if you would like to get a box. Compared to other places in the Bay Area, I find their prices for their mochi donuts more reasonable than other shops. Since there is sometimes a long line, there is an option to order delivery or takeout. I usually prefer calling ahead to see what the flavors are for the day and placing an order there.
Te'Amo uses premium ingredients and fresh fruit puree in their boba drinks. I have tried their mango matcha and strawberry matcha latte and can confirm the fruits are quite fresh. If you have tried The Boba Guys strawberry matcha latte, Te'Amo is similar although I would recommend their mango matcha over the strawberry option. The texture of their boba is chewier and I love how it has a nice bounciness to them. I would say the prices are pretty standard for a boba drink nowadays since it ranges around the $5 to $6 price point. You can also choose to customize your drink from start to finish where you choose the tea, milk option, sweetness level, and extra toppings. They also have smoothie and coffee options if you do not want milk tea. Something that makes Te'Amo stand out is their unique drinks like creme brulee milk tea which I find a bit too sweet for my liking. There are also options like black sesame milk, pineapple oolong tea, pineapple matcha latte, lychee green tea, and more.
For the mochi donuts, the flavors are always rotating so you'll find different ones every time you come. I have tried their cookies n cream, taro, honeydew sugar, matcha, and more! I also love following their Instagram where they provide updates on their flavors since I have seen raspberry, cotton candy, toffee bar, and more. Te'Amo is definitely innovative in the different flavors they provide and I like how they switch it up all the time. Overall, this is a great place to check out if you are looking for delicious mochi donuts.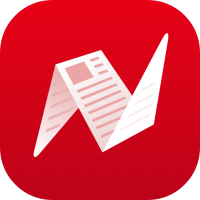 This is original content from NewsBreak's Creator Program. Join today to publish and share your own content.