If you're looking for a place that makes the creamiest udon, you must check out Udon Mugizo in San Francisco. Located in Japantown on the top floor, you'll find long lines of people waiting to dine here. Known for their fresh and handmade udon, Udon Mugizo has tons of options you can choose from. They also specialize in tempura and this place does not disappoint if you are looking for a hearty bowl of deliciousness. If you do not dine in, you can also order on their website from third-party apps like Doordash, Uber Eats, and Grubhub. I usually like calling in ahead of time for pickup and save myself some time from waiting since it can get crowded and long during the weekends although the wait is worth it. You'll find popular items on their menu ranging from beef donburi, katsu curry udon, mentai sauce udon, and more. They also have options for cold or hot options so you can customize and find something suitable for anyone.
I've been to Udon Mugizo a few times and I always go for the mentai cream sauce udon since I love the creaminess of the sauce and the bounciness of the udon texture. It is made up of seasoned cod roe, shiso leaf, parmesan cheese, green onions, and nori seaweed. The dish might seem simple and is lacking protein but it was very filling and the sauce was absolutely amazing. The portions are more than enough if you share with another person and order an appetizer to pair with it. The sea urchin cream udon is also another crowd favorite. It is creamier than the mentai udon. I like how they give a generous amount of uni and the flavoring is strong. If you are a huge fan of cream udon, go for either one of these two options and I guarantee you will love it.
Overall, this place is solid if you are looking for authentic udon made fresh daily. I have never ordered anything bad from and the taste and consistency are always the same. The pricing is more on the expensive side since you are looking at about $15 and up per bowl of udon but for the quality, it is worth it. Udon Mugizo also has a location in Mountain View if you are located in the South Bay. Give Udon Mugizo a try when you are in the area!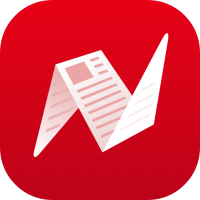 This is original content from NewsBreak's Creator Program. Join today to publish and share your own content.