Whether you are into thrillers, romance, documentaries, comedies, and more, Netflix has a show for everyone and you'll definitely find something that captivates your attention. With the endless selections of movies and television series to watch, it can get overwhelming if you already watched your favorites and is not sure what to binge-watch next. Here are 4 more series to add to your watchlist and you can also read my other article on five more Netflix series to binge if you need more recommendations. Grab your popcorn and snacks ready because you're in for a treat!
Ozark (Three Seasons)
One of my top all-time favorite series, Ozark is the suspenseful and thriller series you need to start now. Starring Jason Bateman as Marty Byrde, he plays a financial advisor and moves him and his family from Chicago to the Missouri Ozarks so he can launder money for the drug mafia. By agreeing to launder in Ozark through investing in businesses as a cover-up, Byrde has to do what it takes in order to keep his family alive even though there are many hiccups along the way. From seeing deals fall through to people always getting in the way, you are constantly guessing what is going to happen next and will be glued to the screen from the plot twists. A reoccurring theme is that Byrde still puts his family first no matter what happens and how far a family is willing to stay together despite all the curveballs they are being constantly thrown. You'll fall in love with each character as you watch their story unfold and see how they became the character they are today. The characters go through so much adversity and always come out stronger after every setback. Each twist and turn got me holding my breath until they were able to work out a solution and come out of the situation calmly. Through each season, you will be constantly wondering how Bateman's character will pull through and find yourself cheering each time he's able to talk himself out of a problem. If you did not watch Ozark yet, put this on the top of your list and get ready for one hell of a roller coaster.
Queen's Gambit (Miniseries)
The Queen's Gambit is portrayed by Anya Taylor-Joy as Beth Harmon, an orphan who has an extraordinary talent for chess and hopes to become the best chess player in the world. If you don't know much about chess, you're about to dive right into how simple the game is but also how complex and intricate it can be. This drama miniseries is an amazing coming of age story following the developments of Harmon and how she is able to transform the game that is generally classified as boring and male-dominated into exciting and pays homage to chess. You'll see Harmon struggle with her drug addiction and deals with the setbacks and losses but uses it as a way to discover that winning and losing are both important for growth in life. And of course, Anya's acting is superb, and is able to portray Beth so effortlessly through her eyes and emotions. Her character completely entrances you to watch her every move as you watch her from a little girl to the confident young woman she becomes. You don't have to be interested or know about chess to love this miniseries since this is a great watch for anyone.
The Crown (Four Seasons)
If you are interested in the Royal Family and the British monarchy, this series does a fantastic job portraying their lives and fills it with scandals and drama to keep you hooked through each episode. Each season follows a roughly ten-year period starting in 1947 with Queen Elizabeth II getting married and beginning her reign. Played by Claire Foy in the first two seasons and Olivia Colman for the third and fourth, you'll get a view of the queen's personal life as she fulfills her duty to the crown but also her commitments as a wife, mother, and daughter. You'll see famous people included in the storyline like Winston Churchill, John F. Kennedy, Princess Diana, Prince Edward, Prince Harry, and more. I have to admit I am not the biggest history fan but after watching The Crown, this is one series you cannot keep your eyes off and will learn so much about the powerful family. From the cinematography to the music, the show does a great job showing the complexity and layers of each character. Considered as one of the most expensive television shows in history budgeting over $130 million, the sets and filmography are shot so beautifully and helps the audience feels as though they are living the same era and history.
Chilling Adventures of Sabrina (Four Seasons)
If you're craving a supernatural and horror series, the Chilling Adventures of Sabrina is based off on the Archie comic book series and is a great series to binge since all the seasons are now available. Centered around Sabrina Spellman, a half-witch half-mortal, you follow the journey against whether she should stay as a human and go live a normal life in high school or should she transform into a full witch and signs herself to the devil when she becomes of age. Unlike the American sitcom, Sabrina the Teenage Witch, this series features a more dark and chilling storyline surrounding the Church of Night. If Riverdale is one of your favorite shows, consider watching this series as this is made by the same producer and is supposed to be a companion series.
If you are an avid Netflix watcher, I'm sure you seen these television shows appear on the top charts since all of them have ravishing high reviews and won many awards. Are there any other shows that should be added to this list? I would love to hear your recommendations and thoughts below in the comments. Follow me for more articles like this if you are interested in reading more about recommendations, lifestyle, travel, and food. #nbholidaycheer
Follow me to see more articles like this.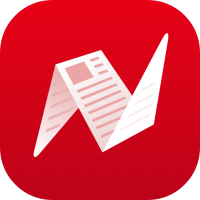 ...