Nothing Bundt Cakes will be opening a new location in West Caldwell by the end of this month. The store will be located at 749 Bloomfield Ave.
Franchise owner Kimberly Moye, a West Orange resident and mom to 3 children, is extremely excited to open her bakery doors. There are currently six other Nothing Bundt Cakes locations throughout New Jersey in the towns of Brunswick, Cherry Hill, Morristown, Princeton, Shrewsbury, and Wayne. Nothing Bundt Cakes also operates store locations throughout the entire country. The business was started back in 1997 by two women and has been growing ever since.
This franchise specializes in cakes for any occasion including weddings and are most known for their signature cream cheese frosting. They currently offer 9 different cake flavors that include classics like chocolate chocolate chip, vanilla, carrot, red velvet, confetti, marble, and lemon to more complex flavors like white chocolate raspberry and pecan praline. Nothing Bundt Cakes also offers limited edition flavors such as pumpkin spice throughout the Fall season.
Once inside you'll notice cakes are displayed in a traditional fashion behind a glass case. The interior atmosphere is designed to feel as if you're in a cozy kitchen setting complete with bright white cabinetry and shelve adorned walls. Nothing Bundt Cakes strives to be both a place where you can stop in real quick for a small treat or a bakery you can depend on to handle a cake for a super special event.
This West Caldwell location will also include a "Bundtique" inside the bakery. This will be a small retail space for customers to purchase cake accessories to further customize their cake orders.
The cakes at Nothing Bundt Cakes range in size from super small to very large. Their bundtinits are the smallest size offered and are bite sized cakes sold by the dozen. The next size up are bundlets which can serve up to two people. Their medium sized cakes come in 8 and 10 inches and can serve 8 to 18 people. Their largest bundt cake is a tiered 8 inch cake over a 10 inch cake and can serve up to 26 people. All of their cakes are baked on site.
The hours for this bakery are currently listed online as Monday through Saturday from 9am to 6pm and closed on Sundays.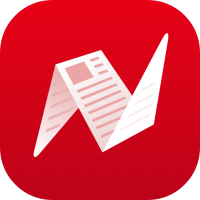 This is original content from NewsBreak's Creator Program. Join today to publish and share your own content.