As of last week, ​​The Hoboken Zoning Board of Adjustment has finally approved the plan to expand the Mission 50 building formerly known as the Hoboken Business Center on Harrison Street. The plan's approval was the last step the developer, JDA Group, needed to start the proposed project.
The Mission 50 building is located at 50 Harrison Street in South West Hoboken and has a long history of serving businesses both big and small in the Greater New York area. The building provides offices and desks for local entrepreneurs to utilize.
This new expansion to the Mission 50 building will be called The Boundary. It will span 500,000 square feet in space and will include a mixed landscape of retail, medical, apartment, and parking garage development. The hope is to take what was once an industrial, under-developed area of the city and transform it into a multi-use space for residents. CEO of JDA Group, Greg Dell'Aquila has stated that the building will serve as a medical campus, office center, and community with top-level amenities.
The Boundary will run from 50 Harrison Street in Hoboken to 2 Hoboken Avenue in Jersey City. It will have five of the city's eight vehicular entry/exit points around it. The development plan also includes a through street to connect it to the Hoboken street grid.
According to developers, the building will improve upon the already existing retail space at the ground level of the Mission 50 building. In addition to that, The Boundary will introduce approximately 40,000 square feet of retail space that will include restaurants, boutiques, and grocery stores to an area of Hoboken that is severely lacking in all three categories.
The building will be expanded by utilizing the vertical neighborhood concept to maximize space. Six additional stories will be added including an elevated landscape roof that will double as a public park for residents to enjoy.
The overall goal of The Boundary property is to create a welcoming and walkable space for residents of the up-and-coming apartment landscape that currently exists in Jersey City including the Cast Iron Lofts, Soho Lofts, The Enclave, and 100 House. Residents of these apartment buildings and surrounding Hoboken apartment buildings will finally gain access to parks, much-needed retail space, doctors' offices, corporate and entrepreneurial workspaces, and other essential community needs.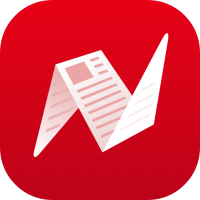 This is original content from NewsBreak's Creator Program. Join today to publish and share your own content.