A local landmark, the Golden Cicada is a restaurant located on 195 Grand Street that has been open since the 1980s before briefly closing in the year 2019.
The beloved dive bar owned by Cheng Tan was known for serving shots of their famous baijiu, an East Asian liquor comparable to whisky in terms of variation, complexity of flavor and sensation.
After a series of lawsuits and court filings regarding property ownership, the bar ultimately closed its doors in the fall of 2019, right before the Covid-19 pandemic.
However, this location has finally been purchased by new owners who intend to breathe new life into the building. Co-owners, Gary Keating and Eva Johannesdottir also own one of the most beloved cafes in Jersey City, The Cliff. Their vision includes also taking over the parking lot next door to the building and creating a fun and trendy atmosphere that will include serving premium Mexican cuisine, karaoke events and live music, and lots of outdoor space.
As far as the menu goes, patrons can expect high-quality, fresh, and colorful Mexican foods. Co-owner Eva has stated that the wine list will include natural, biodynamic wines with low sulfites, and the cocktails will be prepared in simple, traditional ways. In terms of food, the menu will have an emphasis on Mexican classics that will be prepared with top-notch ingredients, such as tacos, a variety of nachos, and lots of seafood. Fans of The Cliff, located in Jersey Heights will be happy to hear that the Cajun shrimp and avocado dish will also be served at the Golden Cicada. Eva has stated that the food will include much more than your average chips and salsa appetizer.
Co-owners hope to open the restaurant in October 2021. Work began on the space in April of 2021 and includes outdoor benches and a taller fence surrounding the area which will eventually be home to an outdoor Mexican Beer Garden. The outdoor space will have stadium seating, a bar, and setup for live music and karaoke nights.
Both Gary and Eva have stated that they want to pay homage to the family that previous owner Cheng Tan created at the original Cicada and consider it an honor to be able to carry the baton. They have said that the original bar and barstools inside will remain untouched.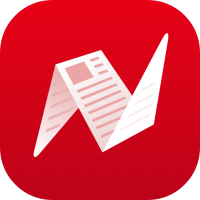 This is original content from NewsBreak's Creator Program. Join today to publish and share your own content.