New York City based French café Maman, has official plans to open at 70 Hudson Street, just off the waterfront in Jersey City. The café has been in business since 2014 and has locations in Manhattan, Brooklyn, Toronto, and Montreal. This will be the first NJ location.
Maman was founded by Benjamin Sormonte and Elisa Marshall. The first location was opened in SoHo seven years ago and the café quickly caught on as a favorite amongst business people, parents, and everyone in between.
The cafe boasts some of the most beautiful aesthetics in the entire city. Flowers and vines adorn the walls and rustic tables and chairs fill the café to create an authentic South of France vibe. The café is most easily recognized by its blue and white porcelain design on all of their dishes and coffee cups and is what contributed to their rise in prominence thanks to how insta-worthy the entire café's vibe is. The world of Maman translates to mother in French, a nod to both owners' French ethnicity.
In addition to the classic café menu that includes pastries and desserts, Maman also offers breakfast and lunch options like quiche, sandwiches, soups and salads. Their menu is rather diverse and includes brunch on the weekends and a kid's menu.
Popular lunch options include the Roberta sandwich, which includes roasted eggplant, seared halloumi, green goddess dressing, and fresh mint leaves served on a ciabatta roll. Classics like the croque maman sandwich and chicken sandwich are also included.
The menu wouldn't be complete however without plenty of sweets to complement the coffee and espresso. Patrons can choose between a diverse set of options that include beignets, croissants, brownies, homemade oreos, loaf cakes, vanilla tart, and an assortment of different cookies including the classic nutty chocolate chip that has been listed as one of Oprah's favorite things back in 2017.
Most breakfast options range from the $7 to $13 price range. Lunch options fall between $14 and $16 and most desserts are around just $5.
There are also several unique drinks served at Maman and they include the honey lavender latte, crimson-berry iced tea, blackberry lemonade spritzer, and passionfruit matcha soda.
As of right now there is no official opening date announced however it has been confirmed the location has been secured and renovations are already underway.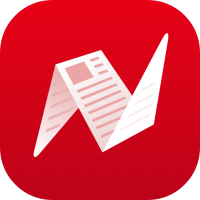 This is original content from NewsBreak's Creator Program. Join today to publish and share your own content.