As of September 17th, popular NYC based Thai restaurant One Dee Siam has opened its doors in Jersey City. The restaurant located at 137 Newark Ave, has been in business for more than 25 years.
The former restaurant in this location was known as Sawadee, another Thai restaurant that opened back in 2008 and closed unexpectedly at the end of 2019. The building (which is situated right next to popular pizza restaurant Porta) has been left vacant for the past 2 years.
One Dee Siam currently operates a location in the Hell's Kitchen neighborhood of Manhattan. The restaurant has received rave reviews over the years and even holds the top spot for Thai delivery in the entire city. The restaurant currently has a 4.6 rating on Google and 4.5 rating on TripAdvisor.
The restaurant is known for its modest pricing, cozy hole-in-the-wall atmosphere, and secret menu. Customers describe the experience as extremely authentic.
The menu at One Dee is extremely diverse. It's designed to appeal to a wide range of customers with different tastes and cravings. There are also tons of vegan and gluten free options.
Appetizers include spring rolls, shrimp rolls, chive pancakes and tofu. Patrons can also choose between a variety of different soups including spicy lemongrass soup to classic chicken and mushroom noodle. All appetizers fall within the $4 to $9 range.
The menu also dedicates a large section to various chef specials. It includes lots of meat options like crispy pork that's served with your choice of either Chinese watercress, Chinese broccoli, garlic and oyster sauce, or with string beans, bell peppers, lime leaves, and garlic. A popular dish titled the Shrimp in Love includes sautéed shrimp topped with sweet chilli paste, string beans, bell peppers, garlic and served with rice. Chef specials range from just $13.95 to $14.95.
Thai options include spicy seafood stir fry, dry meat curry, grilled pork neck, and raw shrimp. All Thai specials range from $12.95 to $17.
Patrons can also choose from a variety of different entrees including five different fried rice options, fifteen different noodle soups, seven different pan fried noodle options, and tons of seafood including crab, salmon, and red snapper.
The "special menu" mentioned by customers features a variety of different specialties and is solely written in Thai.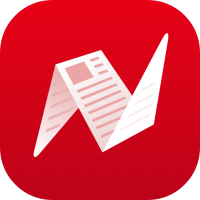 This is original content from NewsBreak's Creator Program. Join today to publish and share your own content.