Central Hoboken just added another spot to quickly pick up beer and liquor, Acme located on 614 Clinton Street is one of very few grocery stores in the city of Hoboken that allows liquor sales.
Hoboken's Alcoholic Beverage Control effectively approved a liquor license transfer that was requested by Acme during their August 12 meeting. The supermarket chain has been able to sell liquor ever since.
The grocery store's new liquor section is currently situated to the left of the front entrance where all liquor sales must be made at a separate register separate from the main checkout area for groceries.
The store's current stock includes a wide variety of wines and beers including White Claw, Truly, Miller Lite, Coors, and Bud-light. They also have a big selection of craft brewery selections.
Long term residents might remember when this space was home to A&P, which closed in 2015 due to bankruptcy. A liquor section was up and running at this location before Acme took over operations. They decided to pocket the license and leave it inactive for five years until deciding to bring it back earlier last month.
The state laws governing liquor in New Jersey are among the most complex in the entire United States with many regulations not found in other states' laws. There are currently 29 distinct liquor licenses granted to manufacturers, wholesalers, retailers, and for the public warehousing and transport of alcoholic drinks.
The state of New Jersey has historically been concerned about grocery store chains and gas stations selling liquor in order to protect liquor specialty stores like Bottle King and Wine Outlet. Because of this, supermarkets, convenience stores, and gas stations in New Jersey rarely sell alcoholic beverages due to traditional state law prohibiting any person or corporation from possessing more than two retail distribution licenses. However in recent years, the New Jersey state legislature considered an expansion of the two-license limit, making it possible for supermarkets to acquire up to eight additional packaged goods licenses over a 10-year period. This will give consumers more choices and convenience while shopping and is why we might see more grocery store and gas station chains selling alcohol throughout the state.
The state of Massachusetts, which also recently increased its liquor license capacity from three to nine licenses, issued a government report showing that supermarkets selling alcohol have not harmed small businesses.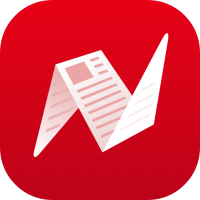 This is original content from NewsBreak's Creator Program. Join today to publish and share your own content.