Beauty emporium Bluemercury has had plans to open in Hoboken as far back as early 2017. With several deals falling through, including the space at 313 Washington Street which now houses a Lululemon, their plans have finally come to fruition.
An August 30th meeting of the Hoboken Historical Preservation Committee has finally granted access to the retailer to take over the 5,400 sq foot space located at 230 Washington Street, formerly known as Hoboken Bar and Grill.
Bluemercury was founded in 1999 as a skin, makeup, and hair care brand. The retailer now has 191 locations worldwide and has been able to thrive in the pandemic due to their curbside pickup and virtual consultation model.
What sets Bluemercury apart from beauty retailer giants such as Sephora, which will be located across the street from this new space, is their investment in their employees and dedication to brands with longevity.
Unlike many other retail stores, Bluemercury employs mostly full-time staff giving them a competitive edge when it comes to brand and product knowledge. Most employees have worked at Bluemercury for many years and are able to guide customers and build strong client relationships that competitors like Ulta and Sephora are unable to achieve.
Bluemercury also utilizes a narrower approach to beauty products than its counterparts. They offer a curated selection of about 100 different beauty brands as opposed to a much higher product selection at Sephora and Ulta. This is done to hopefully take the confusion and stress away from picking out a particular product. Their merchandising strategy is one that relies heavily on longevity in the hopes that customers will keep coming back year after year rather than chasing the next big social media beauty craze.
Their product line includes tried and true beauty brands like Bobbi Brown, NARS, and Kevyn Aucoin to more up-and-coming brands like lilah b., ABel Odor, and Lune + Aster. Their skincare assortment includes brands like La Mer, Mario Badescu, Clarins, and Fresh.
The new store in Hoboken will be two floors which suggests something beyond just retail, including but not limited to a spa or product demonstration space. Hoboken based design firm Nastasi Architects has been handing all the retail store's interior design work but has yet to divulge any specific information on what the space will entail.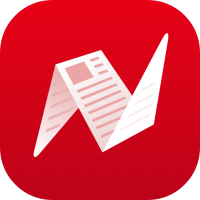 This is original content from NewsBreak's Creator Program. Join today to publish and share your own content.