New signage at 322 Washington Street reveals Mighty Quinn's entry to the Mile Square neighborhood of Hoboken.
Mighty Quinn's Barbecue was founded in 2011 with the belief that great barbecue should be more accessible in New York City. Since then, the brand has expanded from a single restaurant in the East Village to 10 different locations throughout the tri-state including 5 international locations.
Mighty Quinn's is recognized for their elevated BBQ presentation. Set in a signature sleek black and white exterior, they serve a celebrity chef inspired menu and offer craft beers.
Since the Covid-19 pandemic, Mighty Quinn's has shifted from a larger, open space eatery with ample seating to a more grab and go model. Their smaller square footage of space at their Hoboken location currently alludes to the new post covid model.
Mighty Quinn's has big plans to expand and hopefully become the new Shake Shack of BBQ. Because much of the brand's meats can be finish-prepped in a smoker similar to that of a traditional pizza oven, Co-Founder Magid said their menu that's "already cooked and ready to go" has proven to be very competitive in this "new, on-demand, takeout and delivery world we're living in, so long as you have operating procedures that can manage the way the kitchen works." They hope to take on many new franchise locations in the upcoming years.
Their cooking process is done the old school way with plenty of wood and time. All meats and poultry are seasoned with the perfect spice blends and then smoked with wood for 18 hours until the perfect harmony of smoke, flavor and time emerges.
Menu highlights include the "brontosaurus rib," an on the bone short rib measuring around one foot long. Offerings also include brisket, pulled pork and fried chicken sandwiches, spare ribs, wings, and the option to create your own meat platter with a choice of a meat and 3 sides.
Most of their side dishes are vegetarian or gluten free and include cornbread, mashed potatoes, brussels sprouts, slaw, broccoli salad, sweet potato casserole, mac and cheese, baked beans, sweet corn fritters, and dirty fries which are smothered with burnt ends, chile-lime sauce, red onions, and scallions.
Although no official opening date has been announced as of yet, signage on the doors alludes to Fall 2021 being a rough estimate of when doors might finally open.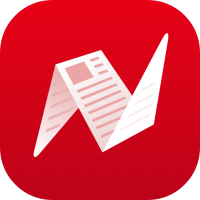 This is original content from NewsBreak's Creator Program. Join today to publish and share your own content.