There's a new restaurant opening at 32 Newark Street in Downtown Hoboken that will be serving Mexican food with a focus on birria tacos.
This space has actually gone through many changes in the last few years. The restaurant first named Coco Loco changed its name to Coco Havana last year. They are now rebranding as Fat Taco. Owners of the establishment also own Mike's Wild Moose Saloon, located next door, and Birch, located across the street.
This restaurant will have a heavy focus on Mexican cuisine and culture. Dia de Muertos murals by Mexican artist Raisa Nosova adorn the exposed brick walls inside the restaurant. The artist also painted a very large plant that takes up one entire rustic wall of the restaurant. It took four days to complete.
Coco Havana's Chef, Jason Herrera, will remain at the helm in the kitchen. He has been head chef at the restaurant for the past 7 years. His recipes focus on simple and easy ingredients with an emphasis on authenticity.
The menu focus is definitely on birria style cuisine. For those unfamiliar, this type of Mexican dish originated in the city of Jalisco and has become a wildly popular adaptation of Mexican cooking in the United States over recent years. It contains brisket served with melted cheese that's been stained red by birria marinade.
You can expect many different variations of birria on the menu at Fat Taco including birria tacos, birria quesadilla, birria torta, and birria nachos. The menu will also include an array of different tapas such as charred jalapeno guacamole, three-cheese veggie quesadilla, hot honey Brussel sprouts, and chili garlic edamame.
Ordering style at the restaurant will be done by filling out a piece of paper which will then be fulfilled by the waiters.
The cocktail menu is still being finalized and will have an instagram worthy focus. Drinks will be super colorful and served with pretty fruit garnishes. We can expect to see innovative concoctions such as the passionfruit cooler, which includes volcan blanco, chinola, hibiscus flowers, and a tropical punch that's made with Casamigos, grand marnier, strawberry slices.
Overall, the restaurant aims to have a fun and rowdy environment similar to the bars it's surrounded by in Downtown Hoboken. One co-owner explained there will be sing-along songs playing at dinner time and live entertainment at night.
The restaurant plans to open this Saturday, September 11th. They will be closed Mondays and Tuesdays and open from 4pm-10pm on Wednesdays, 4pm-2am on Thursdays, 4pm-3am Fridays, 11am-3am Saturdays, and 11am-10pm on Sunday.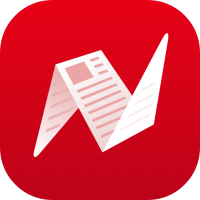 This is original content from NewsBreak's Creator Program. Join today to publish and share your own content.