It has been confirmed by the city of Hoboken that the space at 800 Jackson Street has been purchased by a Spanish tapas wine bar called Sangria. The owners hope to be open by early Fall 2021.
800 Jackson street has been home to a plethora of different restaurants over the years. In just the past five, Tilted Kilt, Taphaus, and Privé Bar and Restaurant have all called this space home.
Sangria opened its first location in Mahwah in 2014 and has been a wildly popular spot with locals ever since. The restaurant prides itself on providing an authentic flavor-filled cuisine serving signature sangrias, wines and spirits. All their dishes are prepared with authentic ingredients from Spain and the freshest local foods.
The new restaurant will serve both dinner and brunch from Tuesday through Sunday. Their dinner menu will include appetizers like queso and a charcuterie plate, plus soups and salads. Their entrees are comprised of some of Spain's favorite dishes including four different varieties of paella, tablón, pollo al ajilla, and mariscada, which is a plate of clams, muscles, shrimp, scallops, and calamari served with your choice of a red or green sauce with rice and seasonal vegetables.
Their dinner menu also includes a kids menu and a dessert menu serving classics like flan and churros.
Their brunch menu looks equally as exciting and includes a variety of different cocktails and tried and true breakfast favorites like pancakes and chorizo omelettes.
The main focus of the dining experience however will be their tapas. These plates are small and made to be shared. According to the restaurant's menu description, their tapas are "Designed to inspire conversation, encourage camaraderie and promote good times."
Their tapas include options for meat lovers and those who are vegetarian. With seafood plates like shrimp served in garlic and white wine to brussels sprouts seasoned in a garlic, wine, oregano, almond, and tomato sauce, the tapas menu is hearty and includes over 25 different options all with prices ranging from $8 to $14.
It's to be expected that a restaurant with a name like Sangria will also be serving up some amazing cocktails. All of their signature cocktails include a sangria and hard liquor ranging from bourbon to vodka and tequila. They'll also be serving Spanish beers and classic sangria.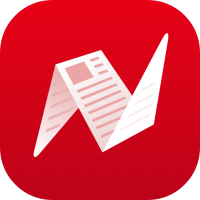 This is original content from NewsBreak's Creator Program. Join today to publish and share your own content.