Murals play a vital role in any community for a few various reasons. Murals provide an opportunity for local artists to express themselves, offer representation of people in the community, and are a source of inspiration to those who gaze upon them. Murals can liven up the most forgotten streets in a city and Jersey City has been a leading force in the art community by commissioning over 138 murals and counting, all of which can be viewed on jcmap.com.
The newest addition to the murals across the city is the biggest one yet, measuring 100 feet long. This mural can be spotted from all of downtown and from the turnpike. It's located at Ferris High School on Christopher Columbus Drive between Merseles & Brunswick Streets.
The flower depicted in the mural is a "Shauquethqueat's Eutrochium. A so-called Joe Pye weed, not a weed but a native wildflower here, rises with the sun, facing off the skyline across the Hudson. A vision of Nature winning, of plants being the ones towering over us for a change, putting us back in our place. May we learn. May they come back." Explains the main artist behind it, Mona Caron.
The completion of this mural comes just two months after Jersey City's Mural Festival. A new exhibit in the city that has started this year and hopes to continue into the future. The festival showcased hundreds of pieces of art from local artists and included installations and murals. The festival drew in a large number of attendees.
Jersey City initiated the mural arts program back in 2013 as an innovative beautification program with the goal to reduce graffiti, engage local residents and transform Jersey City into an outdoor art gallery. Funded by a Clean Communities Grant, the Mural Arts Program links established and emerging local, national and international mural artists with property owners citywide to grant access to building walls to showcase their art with the city. Each year has a different theme and the current theme for 2021 is "sister cities."
From the Heights, to Greenville, to Downtown, to the West Side, to Bergen Lafayette and Journal Square, Jersey City's cultural scene continues to expand and diversify. So far, the mural program has had sixty one different artists participate and over 108 murals have been completed.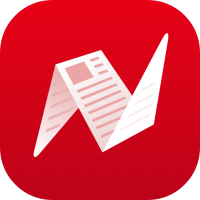 This is original content from NewsBreak's Creator Program. Join today to publish and share your own content.