There's a new specialty coffee shop coming to 123 Washington Street in Hoboken.
Pour Amor will be taking over the location which used to be home to Empanadas Café. Empanadas is now currently located next door. Previously, a restaurant called 'Latin Rotisserie' was expected to open in this same space, but those plans never came to fruition.
Co-owners Massimo Aronson and Nico Aronson have already had much success as business owners. Massimo is owner of Bagels on the Hudson, located at 802 Washington Street in Hoboken and is known as being one of the only bagel shops that's open 24/7. They both also own Buon Appetito in Bayonne, NJ; an Italian restaurant that doubles as a deli serving bagels, desserts, gourmet sandwiches and of course dinner staples.
Their new cafe will be serving specialty coffee from around the world. According to their official instagram page, each batch will be roasted to order guaranteeing blissful freshness and exquisite taste.
Judging from the few posts they currently have up on the platform, it looks as if there will be a strong focus on coffee bean quality and an in-house roasting process that's highlighted in one of their videos that was uploaded earlier this month. The origin of a coffee bean has a major influence on flavor, so we can hopefully expect some stand out coffee that packs a punch when it comes to taste and caliber.
According to Hoboken's Historic Preservation Board, an application for signage set to adorn the storefront at 123 Washington Street was requested on July 7th. Although official announcements regarding a store opening date have yet to be announced, the coffee shop is hopeful they will be open sometime in early August.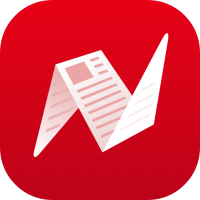 This is original content from NewsBreak's Creator Program. Join today to publish and share your own content.